2 day Halong bay Cat Ba island itinerary suggestion is the most popular question I received from my customers. Then today, I would like to write this article to share my knowledge about this route. To know more about Halong bay and Cat Ba island, please read these articles: Halong bay, Cat Ba island.
How to get to Halong bay and Cat Ba island?
As this is 2 day trip so you may have options either going to Cat Ba island first or to Halong bay first. Also, Halong bay covers 3 different areas: Core, Bai Tu Long and Lan Ha bay. Then to know how to go to Halong bay, please ready this article: Hai Phong to Halong bay and things to know. And this post is to know Cat Ba island.
Basically, tourists will choose full package tour to go to these places such as 2 Days Cat Ba island Halong bay combination. But in this tour, you will stay overnight onboard. I know a lot of people love staying onboard at night. But also, many people would like to stay overnight right on island to get more experience such as night life, activities at night on island. In that case, staying onboard sounds no longer suitable anymore. Now, you may need to manage yourself 2 different days.
Itinerary suggestion
Day 1: Halong bay
Hai Phong has Got harbor to go to Lan Ha, Halong bay. And I do recommend this as the time from Hanoi or Hai Phong city center to Got harbor is shorter than others. So wherever you are (Danang, Ho Chi Minh), just fly to Cat Bi international airport, then ask travel agent to pick up up before 9:00. The pick up can be in Hanoi Old Quarter as well from 7:30. After pick up, you will be on the way to Got harbor to check in the day boat. This is the way to explore Halong bay in one day, full day. All of the boat tour provides lunch onboard. And it's not matter if you are vegetarian. You can request in advance to saleman. The Hala food is also available on request with some extra fee. After lunch, you will do kayaking, then swimming. And around 14:30-15:00, they will transfer you to Cat Ba island to visit Military Hospital cave. The different started from here. Customers, whose go back to Hai Phong or Hanoi after tour, will get back to the boat and join in cooking class before checking out. But for those want to stay on Cat Ba island, the tour bus will bring them back to Cat Ba town or drop off directly at hotel in town. Please find hotel yourself to settle. At night, you are free to explore the town such as Cat Co beaches, night market…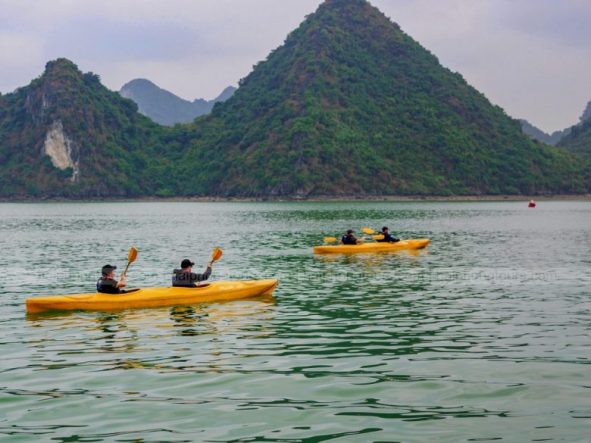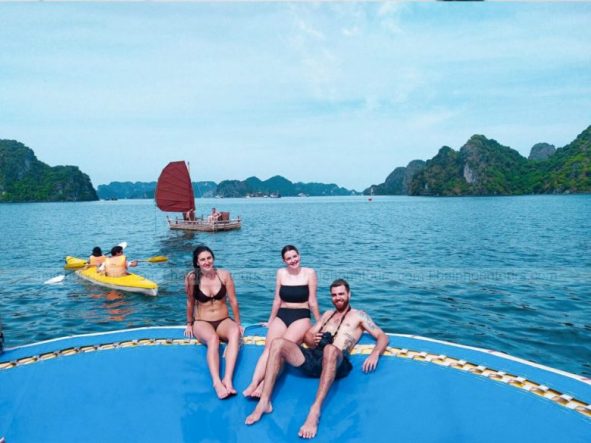 Day 2: Cat Ba island
On Cat Ba island, there are somethings to do like Cannon Fort, Cat Co beach 1-2-3, Hospital cave, Cat Ba national park with highlight of Kim Giao forest, Ngu Lam peak. But in the previous day, you visit Hospital cave already then just do the rest.
Cannon fort
Ideally, if you are able to wake up early like 5:00, just grab taxi or electric car to Cat Ba Cannon fort. Or why not running up to do exercise! Entrance fee is 50.000VND/person. Then relax at coffee shop with cup of tea or coffe to admire sunset on Lan Ha, Halong bay. I believe this is the best way to start a new day on new land! After sunset, let's walk around to explore the area with museum, U-shape tunnel, cannons, weapon stock…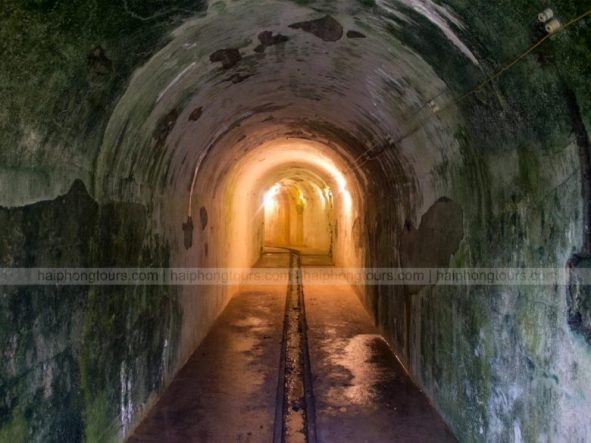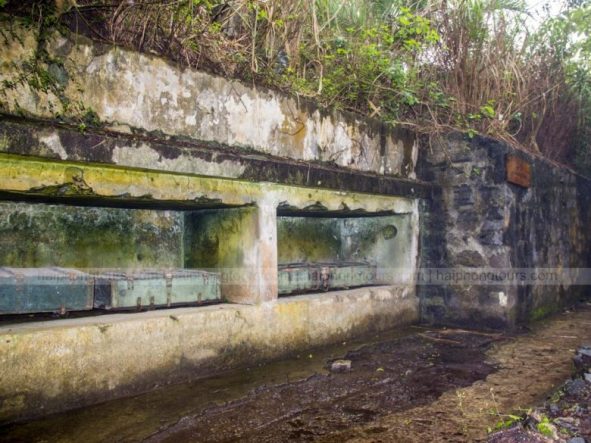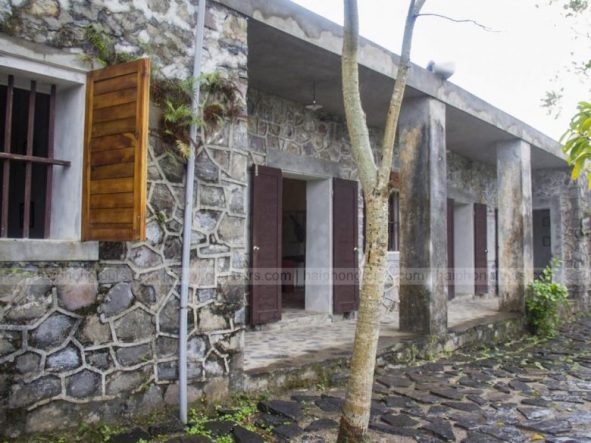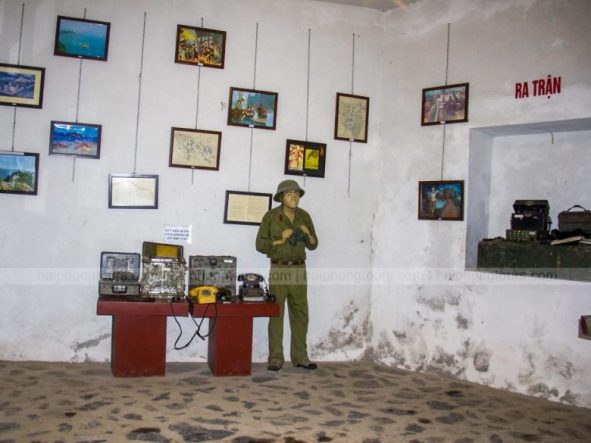 Cat Ba national park
After Cannon fort, please get down for breakfast and then grab taxi, electric car or hire motobike to visit Cat Ba national park. Entrance fee is 50.000VND/person. The highlights of this park are Ngu Lam peak and Kim Giao forest. From the peak, you will have pretty panoramic view of Cat Ba island. Before you go, don't forget to prepare hiking shoes, water. It's quite slippery there. The hike is around 2 hours roundway. The ticket covers Trung Trang cave nearby also. Then why not going!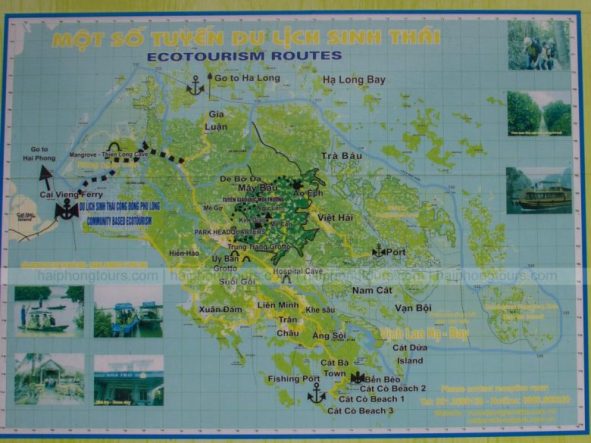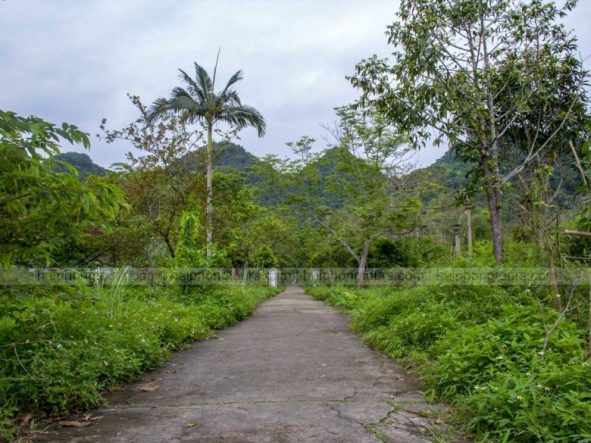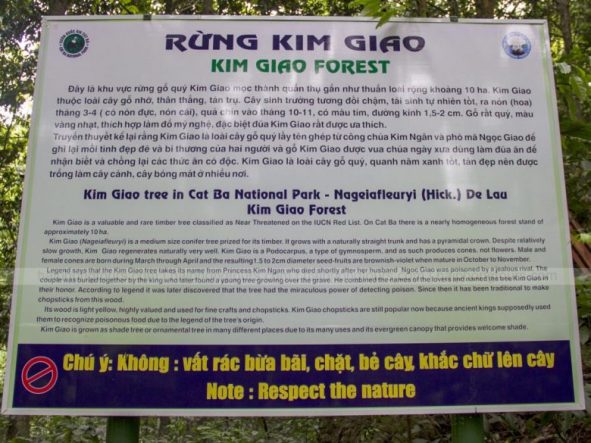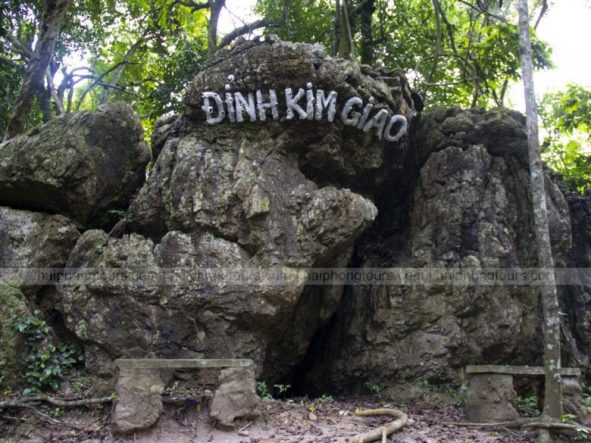 Get back to Hai Phong
The hydrofoil to get back to Hai Phong leaves at 8, 10, 14, 16 everyday. So in this case, you may choose the 14 or 16:00 to get back to Binh harbor. This is the most convenient way. But in some cases if you can not catch hydrofoil from Cat Ba harbor, the last chance is speed boat at Cai Vieng at 17h to Got harbor. If you also miss this, you need to stay on Cat Ba island one more night!
Above is my suggestion to spend 2 day Halong bay Cat Ba island. The schedule is quite rushy but if you follow to, you maybe busy and the fact that a lot of people love to be busy like that. If you do this itinerary, please don't forget to leave your review by commenting here.
Thank you all for reading!