Pizza is Italian food. In Vietnam, it has become a favorite food for many people, especially the callans. In Sapa, where to find the best pizza, let's explore the 5 best pizza store in Sapa Vietnam with Hai Phong Tour.
1. La Roma Pizza Store Sapa
La Roma Pizza Store Sapa is a suitable choice for friends' parties because the space is elegant, beautiful and spacious. This Pizza Store Sapa has an extensive menu with many types of pizzas loved by many customers. The restaurant often discounts and has preferential delivery policies so it is very popular.
The restaurant's pizza is made according to the Italian pizza recipe. The crust is flat, round and medium-baked. Seafood fans absolutely do not miss seafood pizza filled with squid shrimp. Meat and sausage pizzas are filled with rich sauce or greasy golden pizza that is hard to resist, you should also try. Beef pizza, barbecue pizza, spicy pizza each has a unique flavor. La Roma Pizza Restaurant has quickly become one of the top choices of diners here whenever they want to enjoy pizza or Italian food in Sapa.
Trending now... Don't miss
Day tour
Sung Sot, Titop, Luon cave
Cave visit, sightseeing, hiking, swimming, kayaking/boat ride
4, 7, 9, 16 seater
per way 1/multi drops
as per request
Check out 6 tips to visit Sapa you should know
Address: 30 Cầu Cầu Street, Sa Pa
Hotline: 091 836 07 39
Fanpage: https://www.facebook.com/pizza.tai.sapa/
2. Le Gecko Sapa
Located at 33 Xuan Vien in the center of Sapa town and 50m from Sapa church, Le Gecko is known as a reliable destination for tourists when they visit Sapa. You can enjoy the best view of Fansipan mountain – the highest peak in Southeast Asia and you can see the people passing by everyday. In particular, there are friendly local staff from the surrounding villages, customers will feel like at home.
Come to Le Gecko you will have the opportunity to enjoy a lot of delicious pizzas, popularly known as beef pizza, shrimp pizza, sausage pizza, chicken pizza. The common point of the pizza here is the toasted, sauce, cheese and greasy. Each cake has its own flavor. The plus point for Le Gecko is the polite staff, attentive service, fast delivery, luxurious bar space and super nice view. The rich menu such as: Vegetable Pizza, Cheese Pizza, Jambon Pizza, German Sausage Pizza, Seafood Pizza, Colorful Seafood Pizza, Minced Beef Pizza, Hawaiian Pizza, Spicy Fish Pizza, Beef pizza, Shrimp pizza …. and countless other pizza dishes are waiting for you to come and enjoy.
Address: 033 Xuân Viên, Sa Pa
Hotline: 090 321 04 77
Fanpage: https://www.facebook.com/legeckosapa/
Website: legeckosapa.com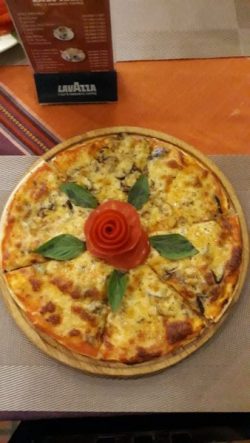 3. Sapa Ladybird – Pizza Store Sapa
Ladybird Sapa is an Asian-European style restaurant with attractive snacks. The restaurant has just evoked a polite dining space, great food and a professional service attitude.
Delighted with the food menu of Ladybird Sapa, here you can freely choose the dishes. Come to restaurant, you will enjoy hot pizzas, filled with chese. Pizza of Ladybird Sapa is considered quite delicious. Cheese is flooded on the cake. In addition, the restaurant also has spaghetti with authentic Italian taste and many other delicious dishes waiting for you.
Trending now... Don't miss
Day tour
Sung Sot, Titop, Luon cave
Cave visit, sightseeing, hiking, swimming, kayaking/boat ride
4, 7, 9, 16 seater
per way 1/multi drops
as per request
Pizza size here is quite large. Each type offers a unique enjoyment experience. For example, pizza sausages – the most popular pizza in this Pizza Store in Sapa. When eating this pizza, the first impression is filled with cheese and topping with many fillings. Mainstream of course is sausage, but in addition is bell peppers, mushrooms, corn. It would be great, if you spend a weekend dinning at Ladybird Sapa.
Address: 04 Thạch Sơn, Sa Pa
Hotline: 0214 3626 888
Fanpage: https://www.facebook.com/BoutiqueHotel.CafeView.Restaurant/
Website: http://www.ladybirdsapa.com/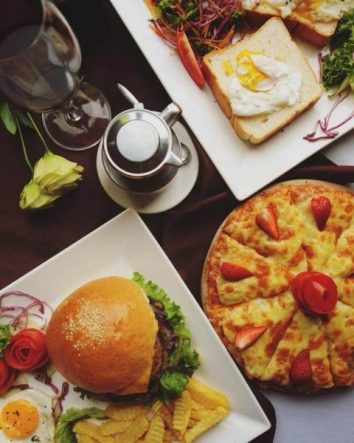 4. Delta Sapa Italian restaurant
Coming to Delta Sapa Italian restaurant, you will be surprised about the pizza here because of the strong aroma of the cake base, the deliciousness of the cake. The ingredients are made from fresh, non-frozen fresh food. All of these things make Delta SaPa different.
The restaurant's cheese is imported Mozzallarella, the best quality available today. A medium sized pizza and a glass of coca cola are perfect for a quick lunch.
Address: 031 Phố Cầu Mây, TT. SaPa
Hotline: 0988807807
Fanpage: https://www.facebook.com/mr.ducsapa/
2. La Casa Pizza Store Sapa
The La Casa Pizza Store Sapa is truly the ideal place for you to spend time with family, friends or simply come to relax, to have interesting and new experiences about how to enjoy. Also, La Casa Pizza always listens to understand and change to bring absolute satisfaction to customers.
Pizza of the restaurant is very delicious, delicious from the cake dough mixed properly. The typical sauce of the restaurant is spread evenly on the surface of the cake. The cheese is filled with the same layer of filling, filled with extremely rich and attractive ingredients. Pizza will be better with super-attractive spinning cheese layer when enjoying at the restaurant.
You may like 6 best chicken restaurants in Sapa
The restaurant has 2 floors and has 100 beautiful and polite seats. And to meet all the culinary needs of visitors to Sapa, they are constantly changing the increasingly rich menu with reasonable prices.
Address: 07 Mường Hoa, TT. Sapa
Hotline: 091 608 99 68
Fanpage: https://www.facebook.com/LaCasaPizza.Restaurant/
Above is list of 5 best pizza store in Sapa Vietnam. Please leave your comment when you have experienced it!
Trending now... Don't miss
Day tour
Sung Sot, Titop, Luon cave
Cave visit, sightseeing, hiking, swimming, kayaking/boat ride
4, 7, 9, 16 seater
per way 1/multi drops
as per request