Sapa is not only famous for its beautiful scenery but also possesses a cuisine that is hard to resist. With lots of delicious specialties, chicken is a specialty you should definitely try. The delicious chicken dish is always the first choice of customers when they want to enjoy this specialty of Northwest. Let's check out the 6 best chicken restaurants in Sapa with Hai Phong Tours.
1. Hoang Minh restaurant – chicken restaurant in Sapa
Hoang Minh restaurant is one of the delicious chicken food restaurants in Sapa, specializing in processing Northwest dishes from chicken. This chicken restaurant in Sapa is located in Sapa cuisine area so it is quite convenient for those who want to find.
Chicken is raised right at the village, so the meat is very firm and delicious. Chicken here is processed into many different dishes such as honey grilled chicken, fried chicken … In addition to dishes made from chicken, there are many other delicious dishes worth trying. Hoang Minh is open all day, so you can visit in the morning or in the evening.
Address: 23-24 Sapa Food Area, Sapa, Lao Cai
Opening hours: 08: 00-23: 00
Price ranges from VND 70,000 to VND 200,000
You may like 8 most interesting experiences in Sapa
2. Sapa Smile restaurant
Sapa Smile restaurant is located prominently in Cau May area with quite luxurious and outstanding space. The menu of this chicken food restaurant sapa is quite diverse with many mountainous dishes. Here, grilled chicken dish is praised by customers. In addition to the chicken dish, the restaurant also serves a variety of Asian and European dishes.
Sapa Smile can be a delicious chicken restaurant that you should try when visiting Sapa. You can choose for yourself how the chicken is processed depending on your preferences. The attentive service staff, reasonable price and services included here are also quite good to make you satisfied.
Address: 18 Cầu Mây, Sapa, Lào Cai
Opening hours: 08: 00-22: 00
Price ranges: 100,000 – 275,000 VND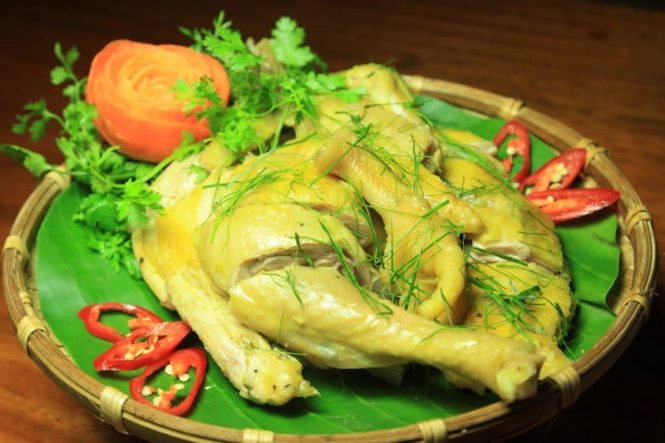 3. O Quy Ho restaurant
If you want to immerse yourself in the Northwest space, O Quy Ho will be the first worthy choice. O Quy Ho is a big restaurant in Sapa specializing in processing from available materials of the Northwest to create great products.
Address: 08 Thạch Sơn, Sapa, Lào Cai
Opening hours: 07: 00-22: 30
Price ranges: 100,000 – VND 000,000
Fanpage: https://www.facebook.com/oquyhosapa/
Do not miss out 6 tips to visit Sapa you should know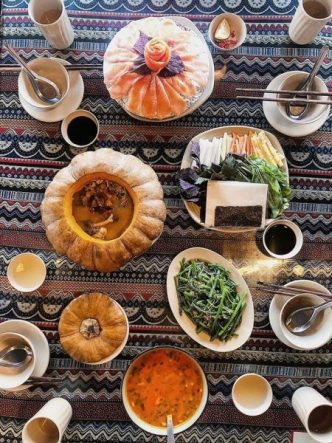 4. Sapa Cuisine restaurant
The Sapa Cuisine specializes in Northwest cuisine. Sapa Cuisine chicken restaurant still has a number of customers visiting every day. Despite hiding behind the stairs in a small path, diners still can not forget the delicious dishes prepared here especially chicken dishes.
The restaurant is quite quiet, light and romantic space. The staff here is very friendly and playful with customers. The restaurant menu also has a variety of healthy dishes. Chicken is often chosen from the people in the village so the meat is very firm, delicious. Because the menu changes seasonally, you can ask the restaurant staff to choose the best dish that season.
Address 1: No. 70 Fansipan Street, Sapa Town, Lao Cai
Address 2: Số 10, Đường Hoàng Diệu, Sa Pa Town, Lào Cai
Address 3: Italy Lin Ho, Lao Chai, Sapa Town, Lao Cai
Phone: 0919.524.535 – 02143.873.468
Website: http://sapacuisine.com/
5. Gerbera restaurant
Gerbera with a new and cozy space, designed from extremely unique bamboo, creating a feeling of closeness to the guests. From the dining room, you can admire the beauty of the Hoang Lien Son mountain range. The dishes of the restaurant are mainly the Northwest specialties such as grilled chicken, Sapa spring fish, chayote tops and other specialties. Black chicken specialties are processed in many different ways, bearing each unique flavor of each dish.
Coming to Gerbera, you will enjoy specialties of Sapa in melodious music. You will be completely relaxed and comfortable when you come here.
Address: 31 Cầu Mây, Sapa, Lào Cai
Opening hours: 10: 30-21: 00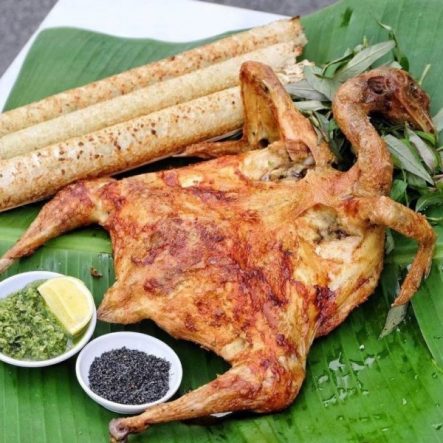 6. Sapa Lotus restaurant
When coming to Sapa Lotus, you will enjoy the dishes here in a classic, luxurious and cozy space. Cozy and classic space will make you feel comfortable while enjoying food here. With many years of experience serving foreign tourists and domestic tourists, Sapa Lotus always gives you the confidence and peace of mind when coming here.
The Sapa chicken braised with lotus seed mushrooms and fried chicken with cashews here are the two most strange dishes at the restaurant.
Address: 34 Cầu Mây, Sapa, Lào Cai
Opening hours: 09: 00-22: 30
Price ranges: 100,000 – 275,000 VND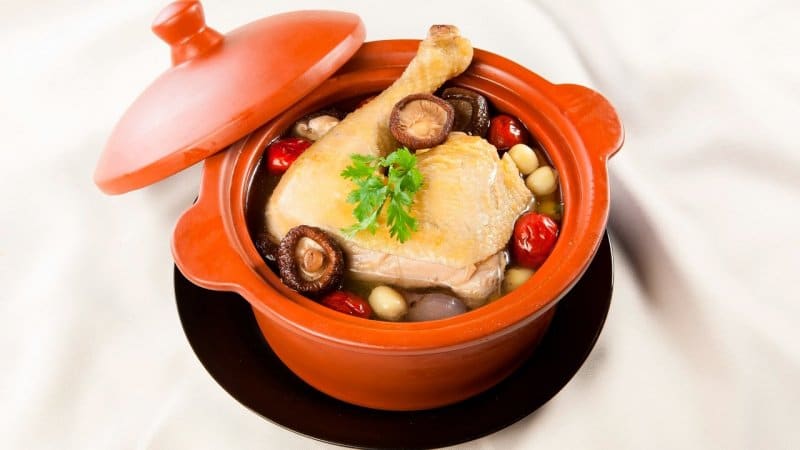 Above is list of 6 best chicken restaurants in Sapa. Let's come and enjoy!