Beaches in Haiphong are evenly distributed on the mainland and islands. Each beach has an advantage, a unique beauty and always attracts a large number of tourists. Join Hai Phong Tours to learn Top 11 most beautiful beaches in Haiphong.
1. Zone 1 Do Son beach
Zone 1 Do Son beach is a place with very strong waves that will bring strong feelings for visitors. However, there are many reefs here. And the sandy beach is not very wide. Therefore, zone 1 does not get many tourists to bathe. Most people just come here to admire or eat seafood.
The sea water in zone 1 as well as zone 2 and zone 3 are all alluvial. Seawater also brings a lot of rubbish from the sea. So sometimes, tourists will stomp on the trash while swimming.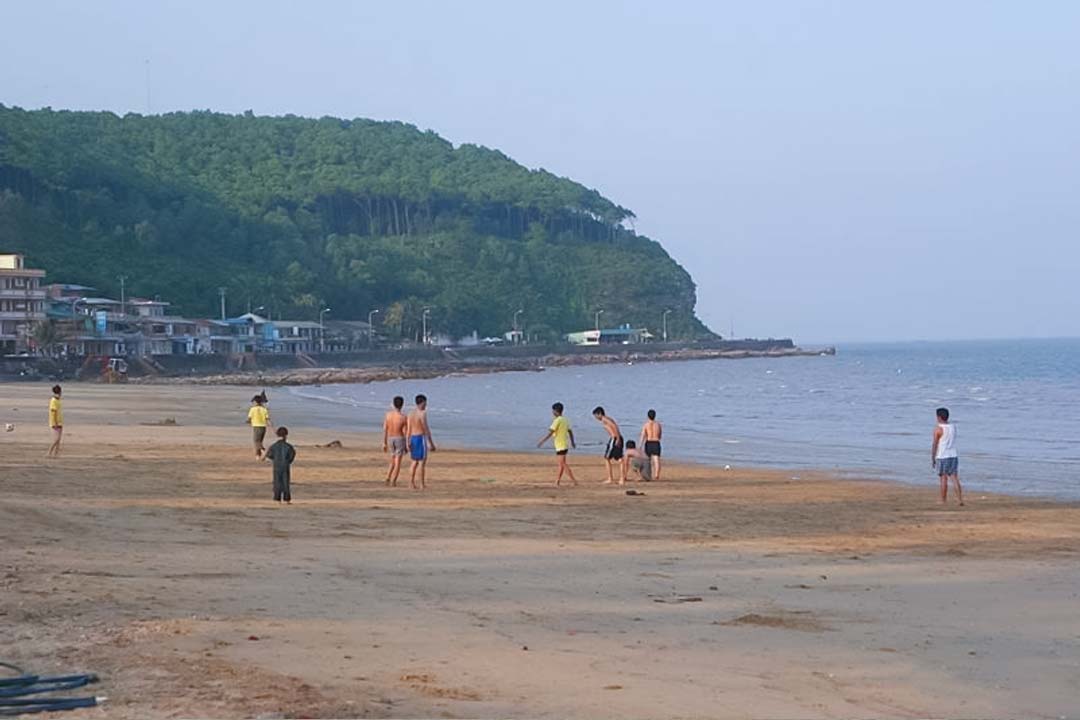 2. Zone 2 Do Son beach
Zone 2 Do Son beach is the busiest place in the tourist season. Here, the waves are strong and there is long, wide sandbeach. In zone 2, all the most popular activities are available sucha as bicycle rental, life vest rental, swimwear, bathing service, motorbike and car parking service …
Especially, after swimming, visitors can enjoy seafood right here. Popular restaurants such as Phuong Nam, Gio Bien… You may consider Top 8 Best seafood restaurants in Do Son Haiphong.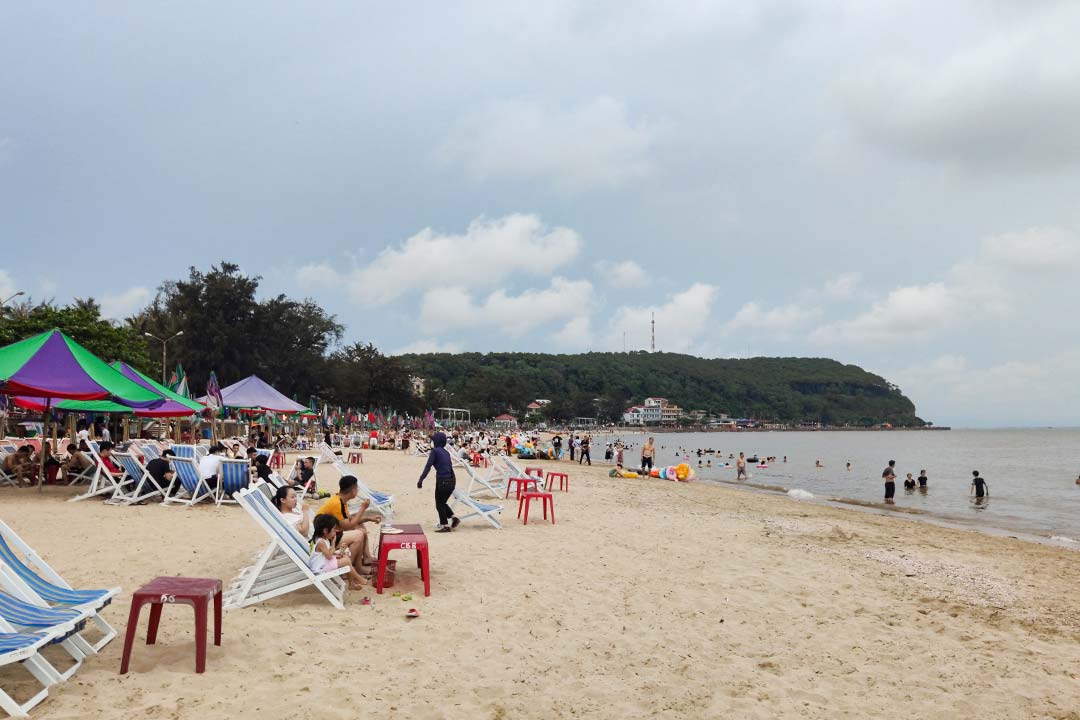 3. Zone 3 beach Hon Dau resort
Zone 3 beach is located in Hon Dau resort. Here, the waves are much lighter due to the planned breakwater. And that is also the reason why zone 3 is cleaner, more suitable for families with small children. There are chairs for rent, sunbathing beds, food services, swimsuits, shower …
4. Do Son Dragon Hill artificial beach
The Do Son Dragon Hill artificial beach was officially put into operation in 2020. This is a new step to promote tourism in Do Son, Haiphong. Dragon Hill is the only beach in Haiphong with a modern seawater filtration system that minimizes alluvium and makes the seawater cleaner.
Due to the limitation of sea water in and out, the waves here are almost no longer strong. Around the beach are coconut groves looking very cool that are very characteristic of a beach resort. Initially, when opening, Dragon Hill beach opened to visitors for free of charge.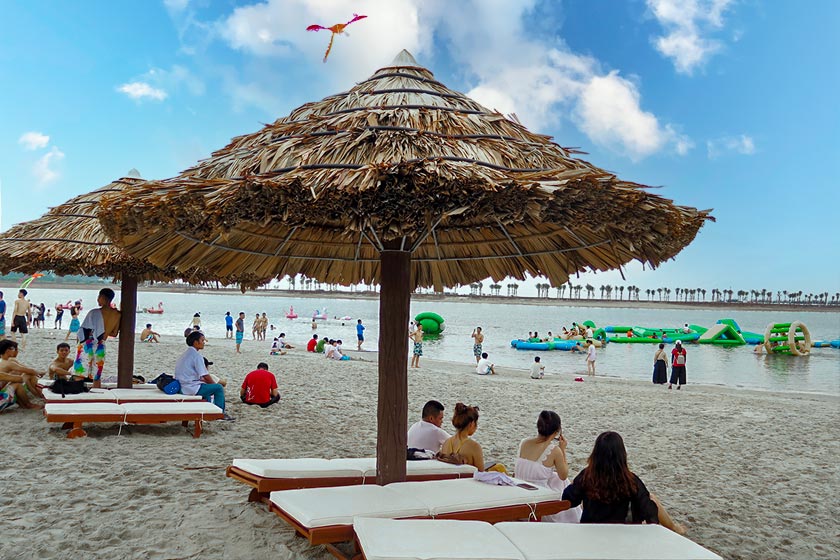 5. Cat Co 1 Beach Cat Ba
Cat Co 1 Cat Ba beach is the closest place to bathe from the center of Cat Ba town. And to come here to swim, visitors need to move to Cat Ba Island. From the mainland, tourists can go to Got station and take a ferry or high-speed boat to get on the island.
If you stay at hotel like Cat Ba Sunrise Resort or Hung Long Hotel, you can walk a few steps to the beach zone 1. If you stay in hotels further away, you can rent a electric car. Electric car rental is 10k / person / way. Cars and motorcycles are not allowed in Cat Co 1 beach. And there is also no parking lot here.
6. Cat Co 2 Beach Cat Ba
Cat Co 2 Cat Ba beach is the place where the team of haiphongtours.com is most satisfied. In particular, the adventurers will also benefit from swimming here. If you ride a motorbike or a car, you can park right at the entrance to the beach. Motorbike parking price is 10k, car is 30k. It's ok for even a 45-seat bus to park.
Both Cat Co 1 and 2 beaches in the afternoon have very strong waves. The sea level is high and the sand is covered a lot. That is great for those who like strong waves. But if there are children, bathing in the afternoon is not suitable. If you come here in the morning, the waves are about 1 meter high. The sandbeach is much wider and very beautiful.
Here, there are essential services for swimming such as renting buoys, bathing suits, locker rental…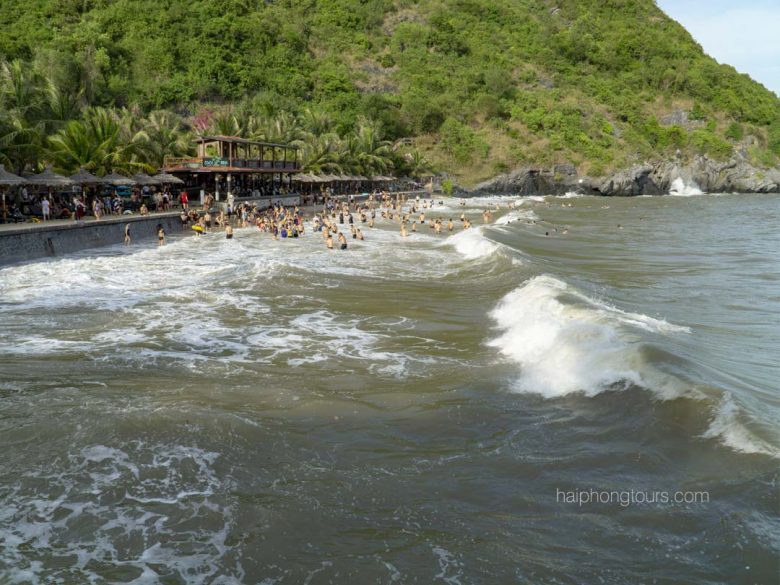 7. Cat Co 3 Beach Cat Ba
Cat Co 3 Cat Ba beach is currently planned and managed by Mgallery hotel as a private beach? (This information I have not verified yet. If you have information, please comment below!)
8. Tung Thu Cat Ba beach
Tung Thu Cat Ba Beach is an alternative if you cannot bathe in Cat Co 1, 2, 3 in the afternoon. It can be said that Tung Thu beach is available to bathe at any time of the day. In particular, there is a wide, long sandy beach and is very suitable for organizing event parties, campfire.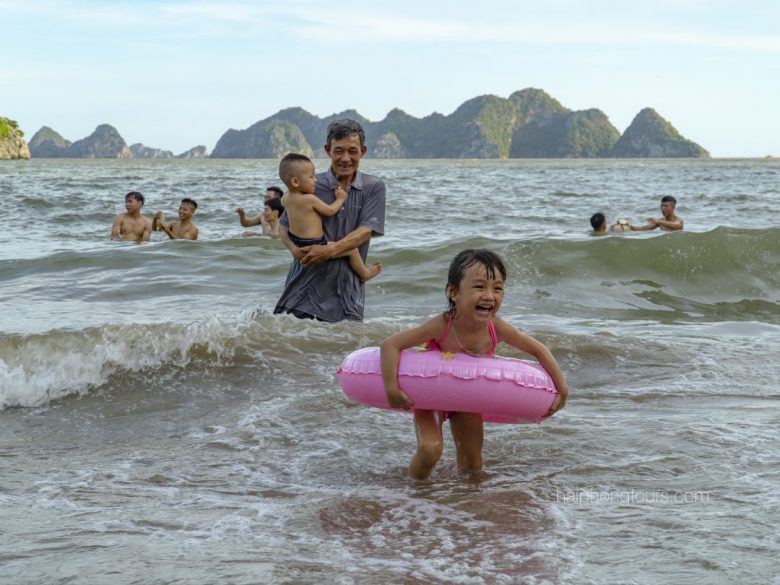 9. Van Boi beach
Van Boi Beach is located in a Van Boi island, far from the mainland. Therefore, the sea water here is very clear and blue. Tourists will be conquered by the exotic wildness of this island. In addition, the sand here is white and smooth. The sea water is shallow. Therefore, even if you can't swim, you can check in carefree.
10. Monkey Island Beach
Monkey Island beach is only about 2 km from Cat Ba island. To get here, visitors can rent a private boat from Cat Ba island or go on a group tour. Because it is far from the shore, the sea water here is clear. The white, smooth sand strip will make visitors fall in love and don't want to get back.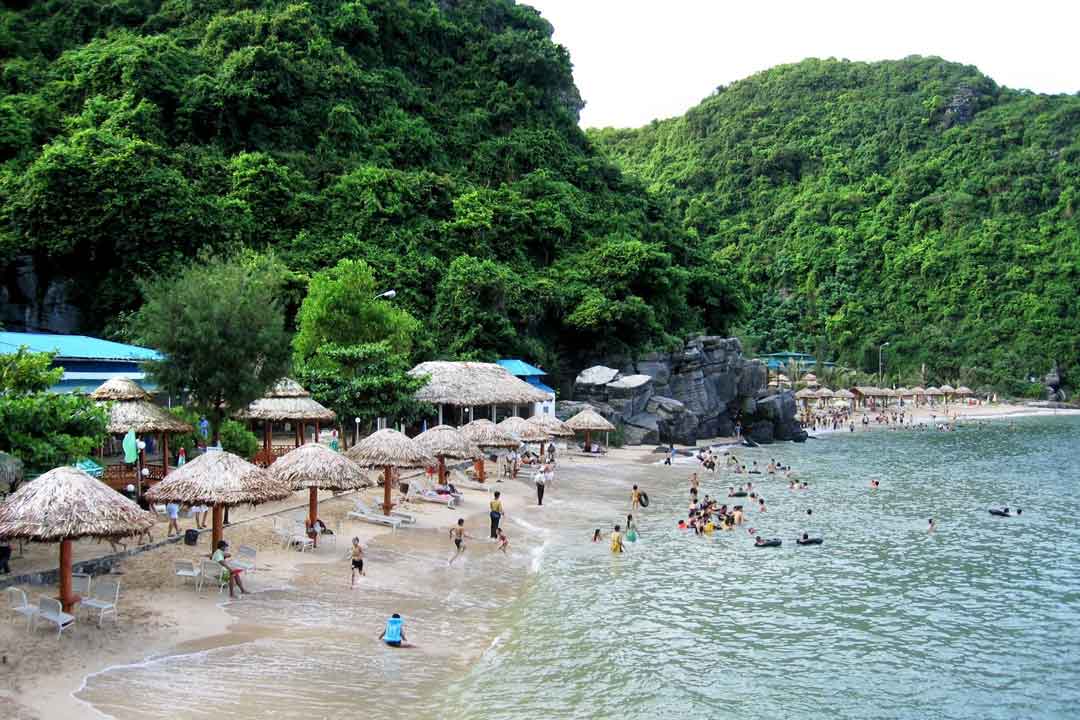 11. Nam Cat beach
Nam Cat beach as well as Van Boi island beach, located far from the mainland. There is a very beautiful beach, stretching about 500 meters. This is really an ideal resort paradise.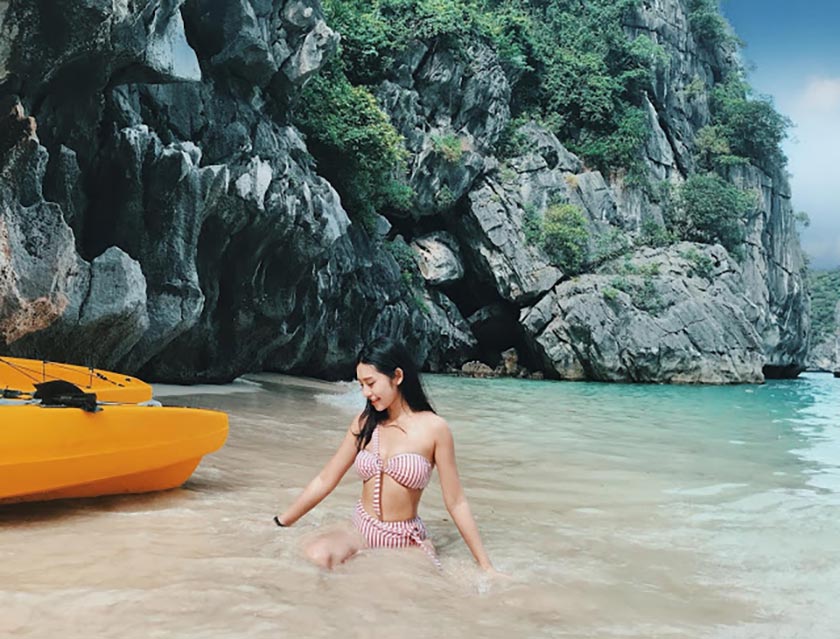 Summary beaches in Haiphong
Above are the Top 11 Best beaches in Haiphong. Hopefully with this list, you will have more options for your trip. And don't forget to leave your comments below!