Cat Bi International Airport or also known as Hai Phong airport is the only business airport in Hai Phong city. There is also other one named Kien An airport but it's military airport. Cat Bi Airport (HPH airport) is known as a major tier III airport in the North of Vietnam. With its strategic location in the Northern Delta region, this airport is being invested and upgraded over time. After 1955 when our country liberated the North, Cat Bi airport was focused on investing in renovating, upgrading and putting into service for civil and military purposes.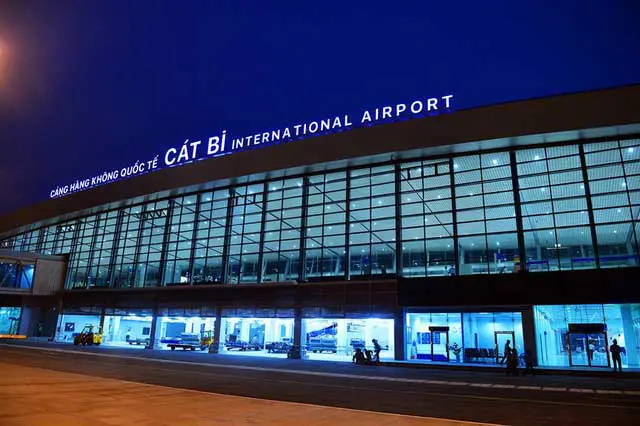 Cat Bi airport currently has an exact location in Hai An district, Le Hong Phong street. The distance from here to the city center in the southeast is about 8 km. All three domestic airlines, Vietnam Airlines, Vietjet Air and Jetstar Pacific are currently operating flights to here from many provinces and cities across the country.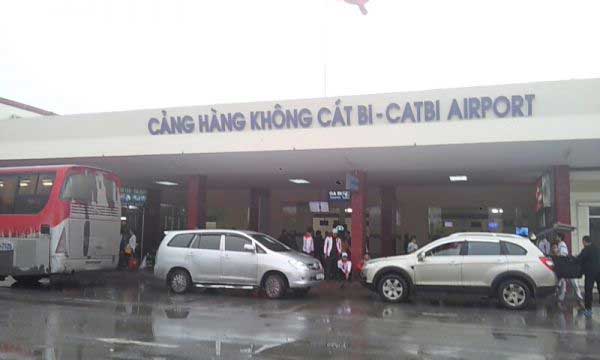 Technical infrastructure:
Runway: Currently the airport owns 01 runway (07/25) with a width of 50 m and a length of 2,400 m.
Roller track: 04 taxiways are designed perpendicular to the runway. Currently, this airport has only 04 taxiways in operation because the remaining 3 routes are damaged.
Aircraft apron: 03 shipyards, but currently only 1 yard symbol 03 with the size of 123 mx 123 m can meet 02 parking positions.
Passenger terminal: 01 house with a total area of ​​3,047 m 2 is designed into 02 floors. 1st floor with total area of ​​about 1,770 m 2 ; 2nd floor includes a total area of ​​about 365 m 2 . Both airports are fully equipped with the best equipment for the flights and needs of customers.
Currently, Cat Bi airport is building a new terminal to serve more flights. The station is estimated to receive about 4 million passengers a year and during peak hours can accommodate more than 1,000 passengers.
Transportation from Cat Bi International Airport to Hai Phong city center
Hai Phong Tours would like to share to you Transportation from Cat Bi International Airport to Hai Phong city center.
1. Taxi
You can easily find and choose a suitable taxi after exiting the passenger terminal. Basically, the transfer fee is around 100.000vnd/4 seaters. If you don't perfer taxi, let's consider the Private car transfer service in Hai Phong. Here are some taxi companies to choose:
Thong Nhat Taxi (phone number 0225.3591591)
Dat Cang Taxi (phone number 0225. 3736736)
Taxi Hai Phong (phone number 0225.3737373 – 3838383)
Mai Linh Taxi (phone number 0225.3833833 – 3833666)
Trung Kien Taxi (contact number 0225.3262626 – 3552552)
Kim Lien Taxi (phone number 0225.3565565 – 3686868)
To go around Hai Phong city, please consider 5 most reputable taxi companies in Hai Phong
2. Local bus
Bus is more suitable for people who has more luggage than usual. Especiall, bus ticket is only 8000VND/person.
3. Xe ôm
Cheaper than bus, the Xe ôm is about 7000VND/km. So totally, you will spend around 56.000VND from Cat Bi airport to city center. But you need to walk to secondary gate outside terminal to catch. Do not forget to ask price before  you go.
Distance to tourist attractions in Hai Phong
When you reach Cat Bi international airport in the morning, you are able to visit following places:
Cat Ba island
Cat Ba island is about 30km away from city center. It's recognized by UNESCO as the World biosphere reserve. Coming to Cat Ba Island, visitors can swim, discover the rich flora and fauna and surrounding cave systems, eat seafood…
To go to Cat Ba island, you can go by hydrofoil at Binh harbor or speed boat, ferry at Got harbor.
If you are interested in driving motobike, check out this article: https://haiphongtours.com/go-to-cat-ba-island-by-motobike-travel-experience/
Lan Ha bay
Lan Ha bay belongs to Hai Phong. It's a part of Halong bay. To visit Lan Ha bay, the easiest option is book a tour.
There are 3 options to visis this area:
Halong bay
Since the Bach Dang bridge launched, distance from Hai Phong to Halong bay shorten. So, it takes only 50 minutes to drive to Halong international cruise port. Then you are free to include this option to your trip. But you must land and get ready at Cat Bi international airport before 11am.
If you land in HPH airport (Hai Phong airport) in the afternoon, please consider Mountain trekking tour in Hai Phong countryside.