Craft villages in Ninh Binh are famous from past to present with embroidery, sedge weaving, carpentry, pottery or stone carving. Over time, the number of people still working with jobs decreases. But nowadays, some villages still retain that tradition. Hai Phong Tours would like to introduce to you the Top 5 Best Craft villages in Ninh Binh.
Embroidery craft village in Van Lam Ninh Binh
Van Lam embroidery craft village is located right at Tam Coc tourist area. According to the old people, the embroidery began to appear in Van Lam village from 1285. The founder of the profession was Tran Thi Dung, the wife of Tran Thu Do. Up to now, this profession has been handed down for 736 years (up to 2021).
In the village, many people have frames for embroidery. The embroidery art is very sophisticated. Each needle line, stitch shows the skill level of the artist. Embroidery products in Ninh Binh – Van Lam craft village are very diverse such as bed sheets, pillows, towels, paintings, curtains …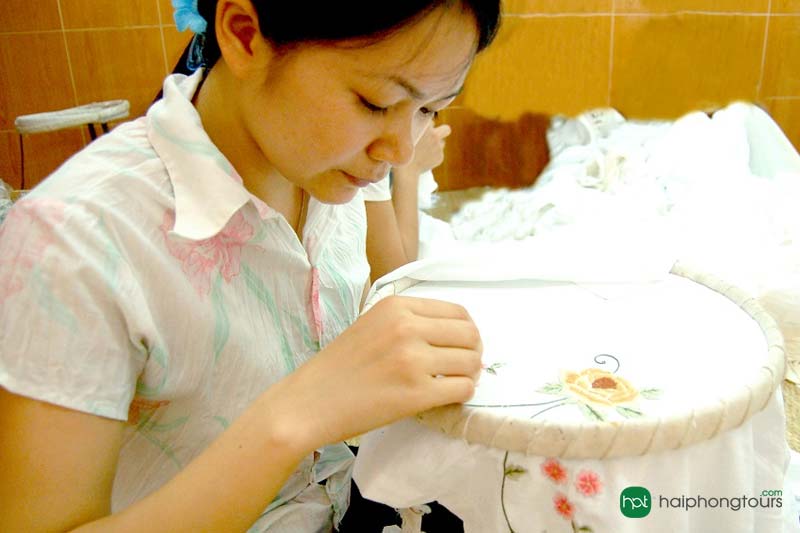 Kim Son papyrus craft village in Ninh Binh
Kim Son papyrus craft village is located on the way to Phat Diem stone church. When you come here, you will easily see products made of papyrus such as bags, hats, vases … The papyrus profession here has also existed for hundreds of years. No one knows when it started.
In order to be able to produce sophisticated products from papyrus, Kim Son people need to be very meticulous from the stage of growing papyrus, harvesting, preliminary processing, dyeing papyrus … All must have a specific process. Products from the papyrus after being finished, will be covered with a special glue. This glue will help the product retain its shape and increase its resistance to mold. It is a very important process especially for products that are exported to foreign countries.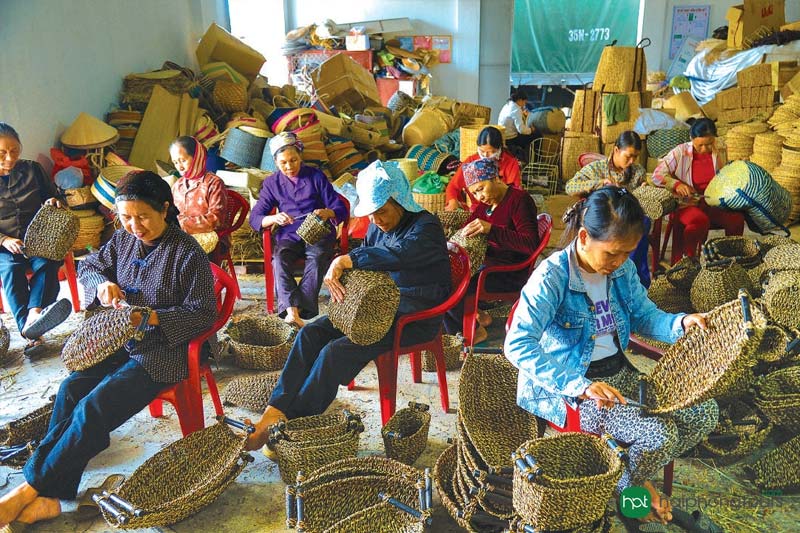 Carpentry village Phuc Loc Ninh Binh
Phuc Loc Ninh Binh village is famous for carpentry. There are 5 hamlets in the village and all of them have been working in carpentry for a long time. Up to now, about 400 people in the village still maintain carpentry. Products made from wood are popular here such as beds, wardrobes, tables, chairs, doors … All have high quality, sophisticated lines.
Bo Bat pottery village Ninh Binh
In our country, there are many pottery villages with a long tradition, including the pottery village of Bo Bat (today is Bach Lien village, Yen Thanh commune, Yen Mo district, Ninh Binh province). This Ninh Binh craft village has an age of up to thousands of years ago. In Bo Bat village, there is a rare and precious white clay. This is the ideal for making pottery. When pursuing pottery, the artist will be very hard and the income is not high. Therefore, many people in Bo Bat village had to quit their jobs.
It was also the talented craftsmen of Bo Bat village in the Ly and Tran dynasties who created terracotta bricks to build the citadel. They also crafted sophisticated works such as dragon heads, animal faces, terracotta dishes.
In 1010, King Ly Thai To moved the capital to Thang Long. There were many artisans of Bo Bat pottery village who followed the court and established jobs along the Red River. After that, they established a new craft village which is today's Bat Trang pottery village.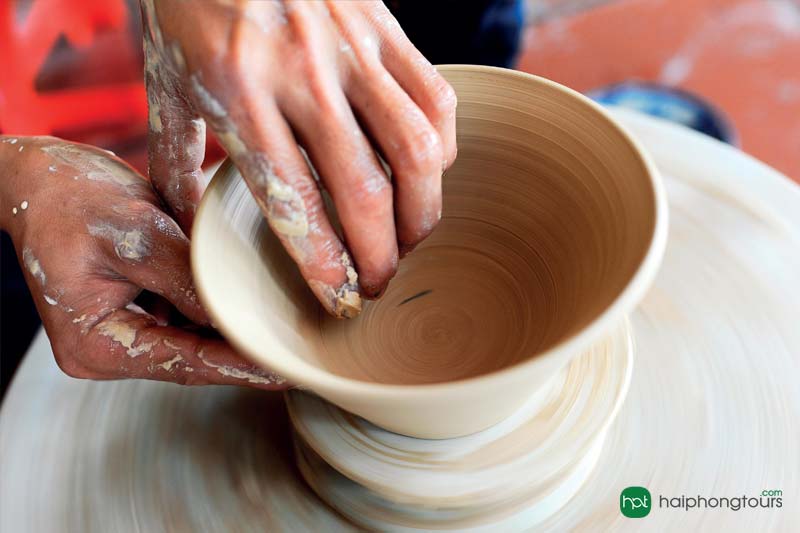 Ninh Van stone carving village
Ninh Van stone carving village of Ninh Van commune, Hoa Lu district, Ninh Binh. This is a famous stone carving village. Ninh Binh land is famous for its stunning green rocky mountains. These rocks, after passing the artisan's hands, will turn into works such as aquariums, flower pots, tables, chairs, door sills … Products from this Ninh Binh craft village are exported to many places in Northern.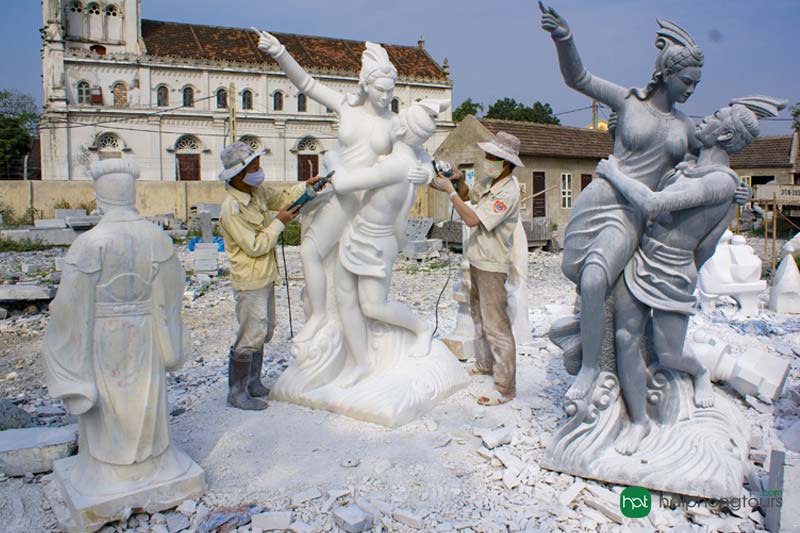 Resume of Craft villages in Ninh Binh
Above are the Top 5 most famous Ninh Binh craft villages. Hai Phong Tours hopes it will be of great help for those who want to learn deeply about the traditional culture of Ninh Binh. Thank you for reading.