Located 22km from Haiphong city center and 105km from Hanoi city, Do Son beach is one of the most popular beach in North, Vietnam. And it is an ideal destination with its natural scenery – combines between long sand-beach and mountains of pine trees. In this article we will show you how to travel conveniently and economically to Do Son beach.
Suitable time to come to Do Son beach
Do Son Beach is divided into 3 zones with 2,450m of coastline, each with its own ideal beach with smooth sandy beaches. Do Son seawater has a moderate salinity, less sunburn is an advantage that makes tourists choose to swim in Do Son beach. The peak season is from April to October – this period is ideal time for going to the beach because the temperature is suitable for sea and water activities. From January to March (near the time of Lunar Tet holiday ) is the time for local festivals, you also come here to understand more about Do Son's traditional culture.
Transportation to Do Son beach
From Hanoi you can go to Hai Phong by two kinds of transportation are train and bus. Going by train, you can come to Long Bien or Gia Lam station. There is the timetable for train in one day: 6h30, 9h15, 15h, 18h.. Going by bus, you can also go by Hai Au bus, Oho bus…There are many buses running from Hanoi to Hai Phong, and the bus time is more flexible than train time.
Come to Hai Phong city center, you can take taxi or bus (No.3) to Do Son beach.
Trending now... Don't miss
Day tour
Sung Sot, Titop, Luon cave
Cave visit, sightseeing, hiking, swimming, kayaking/boat ride
4, 7, 9, 16 seater
per way 1/multi drops
as per request
Where to stay in
1. Bao Dai Villa Hai Phong
Address: Zone 2, Do Son Beach
Room rate: 90 USD – 260 USD / night
The villa has massage services, sunbathing, hot tub, karaoke room and entertainment activities such as golf, tennis, table tennis …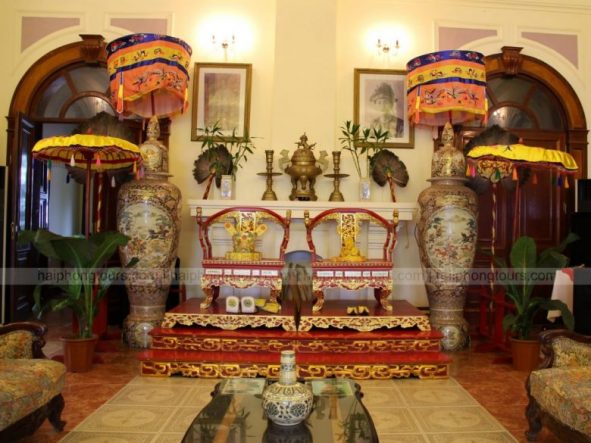 2. Do Son Resort
Address: Zone 3, Do Son Beach
Room price: about 68 USD / night
Do Son resort is located right on the beach so visitors can walk to the sea, this resort in Do Son has an outdoor pool, a private beach, tennis courts, spa services, massage, fitness…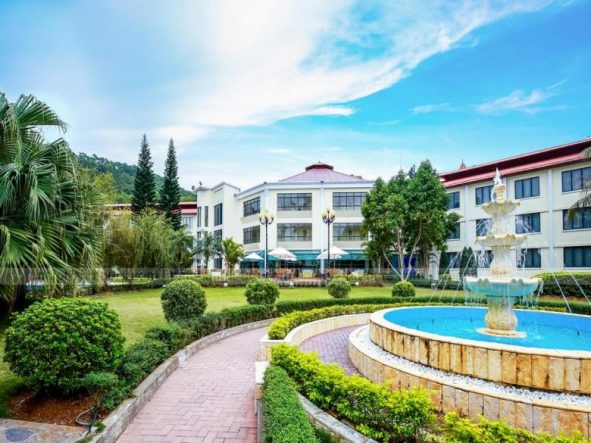 3. Van Thong Hotel
Address: Area 2, Do Son Beach
Room rate: USD 69.27 – USD 86.59 / night
This hotel in Do Son has golf course, tennis court, table tennis for everyone to play sports and massage service, karaoke room.
4. Hon Dau Resort
Address: Area 3, Van Huong Ward, Do Son Beach
Room rate: 69.45 USD – 90.92 USD / night
The resort in Do Son has a private beach, where you can fish, play motorized and non-motorized water sports, and have a golf course, an outdoor pool, and so on.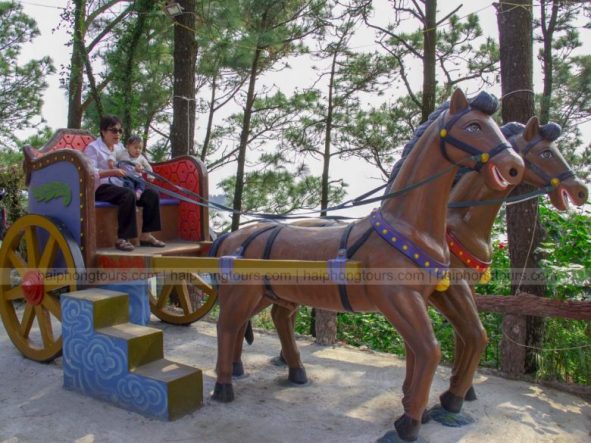 Where to eat around Do Son beach
Do Son seafood is always in the top of the must-eat dishes when visiting Hai Phong. Local restaurants will not let you down with the famous delicious specialties such as banh da cua (bánh đa cua), shrimp vermicelli, spicy bread, fish vermicelli, nem cua be (nem cua bể), lau cua dong (lẩu cua đồng)…The following are suggestions for some restaurants you can choose, remember to ask prices before ordering.
Trending now... Don't miss
Day tour
Sung Sot, Titop, Luon cave
Cave visit, sightseeing, hiking, swimming, kayaking/boat ride
4, 7, 9, 16 seater
per way 1/multi drops
as per request
1. Restaurants in Hon Dau Resort
Address: Area 3 Do Son, Van Huong
The restaurant located right in the Hon Dau resort has many delicious seafood dishes, especially eating and watching the beautiful scenery.
2. Song He Restaurant – Seafood & Specialties
Address:KM10 + 500, 353 Cau Rao
This restaurant serves a variety of dishes from seafood to mountain specialties, but is a bit far from the city center.
3. Tang Hau – Do Son Seafood
Address: Zone 1 Ben Thot
This is one of the cheap and delicious seafood restaurants in Do Son, but due to the less of staffs, so you may have to wait a bit longer.
4. Su Castle – Do Son Seafood
Address: No.1 Nguyen Huu Cau, Van Son Ward
Although this famous restaurant has just been opened, it has been chosen by many people because of the diverse serving menu, enthusiastic staff and equally attractive dishes.
Where to visit and explore around Do Son beach
Activities in Do Son beach
Besides swimming, you can also choose other activities such as renting a double bicycle to climb the pine hill to enjoy peace scenery and fresh air. If you are a person who likes thrills, you can rent a motorbike to run for 50,000 VND / minute. You can fly over water with amazing 180 degree turns. Or flying parachute cost 500,000 VND / turn to see the panoramic view of Do Son tourist area.
There are many shops selling souvenirs along Do Son beach. Souvenirs made by materials such as shells, seashells, oysters, starfish, .. are very beautiful but the price is not expensive at all. In addition, you can also visit the seafood market to buy fresh and dried seafood such as crabs, crabs, lobsters, sea turtles… Remember to bargain for a reasonable price.
Watch water buffalo fighting festival
In Do Son town, locals often hold the ritual buffalo fights and the finals are held on the 10th August (lunar calendar). Buffalo fighting festival – a traditional activity to pray for favorable rain and wind for the fishermen sea trips to be convenient was recognized as a national intangible cultural heritage in 2013,
If you are lucky to visit these times, you will have an excellent opportunity to immerse in the animated atmosphere and enjoy the scenes of buffaloes that are decorated colorfully. You can also understand more about the local traditions of Do Son.
Try your luck in Do Son Casino
At the high hill of the peninsula at the end of the peninsula is the Hotel de la Pionte with a myth-like history, now renovated into Van Hoa hotel – casino. Also, if you are confident with your luck and have a good budget you can go to the Casino to play black and red games. Players in this casino are mostly foreign visitors and especially Do Son residents are not allowed to play here.
Above are some tips for you if you want to travel to Do Son yourself, hope you will find it useful to this article.
Trending now... Don't miss
Day tour
Sung Sot, Titop, Luon cave
Cave visit, sightseeing, hiking, swimming, kayaking/boat ride
4, 7, 9, 16 seater
per way 1/multi drops
as per request