Hai Phong airport to halong bay is the most convenient because of its distance, road infrastructure. It's also similar to the way from hai phong to halong bay. And in this post, Hai Phong Tours would like to tell you the best way to go without hassle.
Where is Hai Phong airport?
To know the way from Hai Phong airport to halong bay, firstly, Hai Phong Tours would like to share some general information of Hai Phong airport. Hai Phong Airport, also known as Cat Bi International Airport (IATA: HPH, ICAO: VVCI), is an international airport serving Hai Phong City in northern Vietnam. It is located about 5 kilometers from the city center. The airport is named after Cat Bi, a district in Hai Phong City.
Key information about Hai Phong Airport:
International Flights: Hai Phong Airport serves as an important gateway to northern Vietnam and operates both domestic and international flights.
Domestic Destinations: It offers flights to major cities in Vietnam, including Hanoi, Ho Chi Minh City, Da Nang, and others.
International Destinations: The airport also operates international flights to destinations in East Asia, Southeast Asia, and beyond. However, the available international destinations may vary depending on the airlines' schedules and demand.
Facilities: As a medium-sized airport, Hai Phong Airport provides basic facilities for passengers, including check-in counters, immigration, customs, baggage claim, and various dining and retail options.
Transportation: There are several transportation options to get to and from the airport. Taxis, buses, and private transfers are available to take passengers to their destinations.
Expansion: In recent years, Hai Phong Airport has undergone expansions and improvements to accommodate the increasing number of passengers and to upgrade its facilities.
Where is Halong bay?
Same as above, i would love to tell you more about Halong bay before answering the question of Hai Phong airport to halong bay. Halong Bay is located in northeastern Vietnam, specifically in Quang Ninh Province. It is approximately 170 kilometers east of Hanoi, the capital city of Vietnam. The bay stretches along the Gulf of Tonkin, which is part of the South China Sea.
Halong Bay is renowned for its stunning natural beauty, featuring thousands of limestone karsts and islets that rise dramatically from the emerald waters. The unique landscape has earned it recognition as a UNESCO World Heritage Site, attracting tourists from all over the world.
The bay is dotted with numerous limestone formations, caves, and grottoes, making it a popular destination for cruises and boat tours. Visitors can explore the picturesque islands, enjoy scenic views, and participate in activities such as kayaking, swimming, and visiting fishing villages to experience the local culture and lifestyle.
Halong Bay's captivating scenery, cultural significance, and diverse ecological system have made it one of Vietnam's top tourist attractions and a must-visit destination for travelers exploring the country.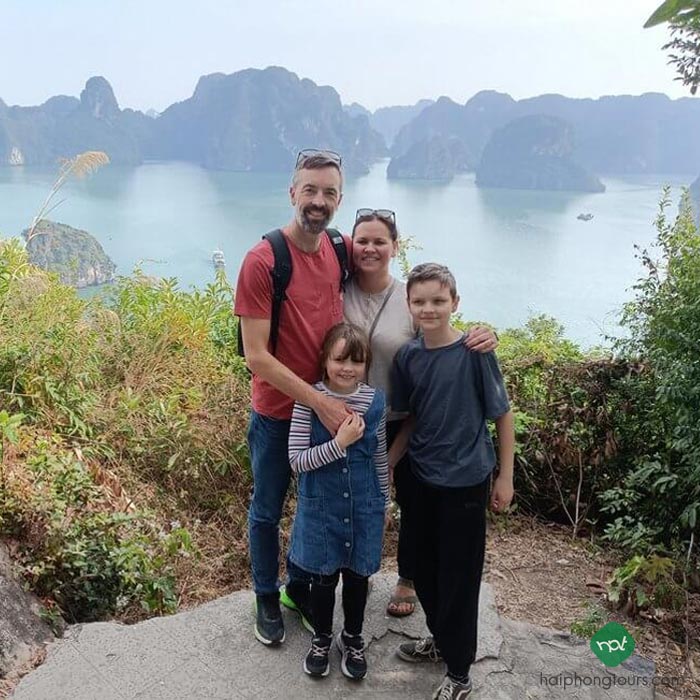 How to go from Hai Phong airport to Halong bay?
From Hai Phong airport to Halong bay, it takes apx. 50 minutes. The best way to go without hassle is to hire private driver. In this case, private driver will wait for you at the Hai Phong airport. On arrival, he will pick you up and drive you directly to Halong port. It could be Halong International cruise port or Tuan Chau international cruise port.
If you are looking for private driver from Hai Phong airport to Halong, please consider:
Private car transfer service with private driver: 4, 7, 9, 16 seater in Haiphong, Hanoi, Ninh Binh, Phu Quoc and others
Or Whatsapp Hai Phong Tours: +84975200357 anytime.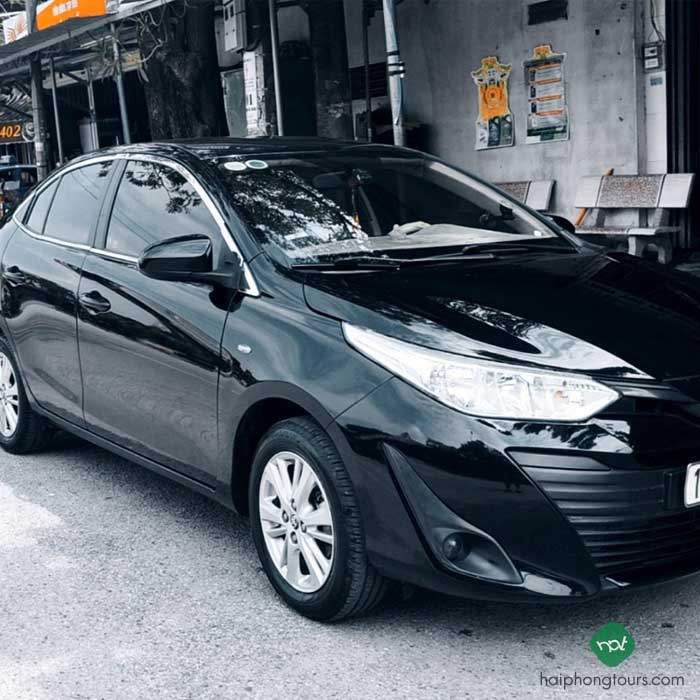 The other way to travel from Hai Phong airport to Halong is to book taxi right at the arrival gates A1 or A2.  And you will need to pay for taxi's entrance, toll, Halong port entrance.
Final words: Hai Phong airport to Halong
To travel from Hai Phong airport to Halong, the best way is to hire private driver though it's more expensive than taxi a little bit. But in return, you got amazing communication with operation. Happy travel!