Hai Phong apartment rental is so easy if you go with an agent. It's hard to deal directly with owner and the fact that you will deal with difficulty in communication with them. Here comes the list of 5 agents that you could contact to ask for details.
1. PropertyGuru Joint Stock Company – Hai Phong apartment rental
PropertyGuru Joint Stock Company has a mission to create the most friendly and authentic connection between customers and property owners. The company is committed to facilitating the buying and renting process and building trust with customers through consultation and providing market data. PropertyGuru Joint Stock Company always delivers and updates the most accurate market information and prices. Additionally, the company emphasizes a friendly approach, aiming to convey to all employees and customers that they are not just clients but also friends of the company.
Advantages of choosing PropertyGuru Company:
Offering the most suitable suggestions based on your needs and financial situation.
Apartments with affordable prices while still fully equipped with amenities.
Spacious, airy, and beautifully designed living spaces.
Contact Information:
Address: Room 502, TD Business Center, Lot 20A Le Hong Phong, Ngo Quyen, Hai Phong
Phone: 0903 456 322
Website: https://batdongsan.com.vn/cho-thue-can-ho-chung-cu-hai-phong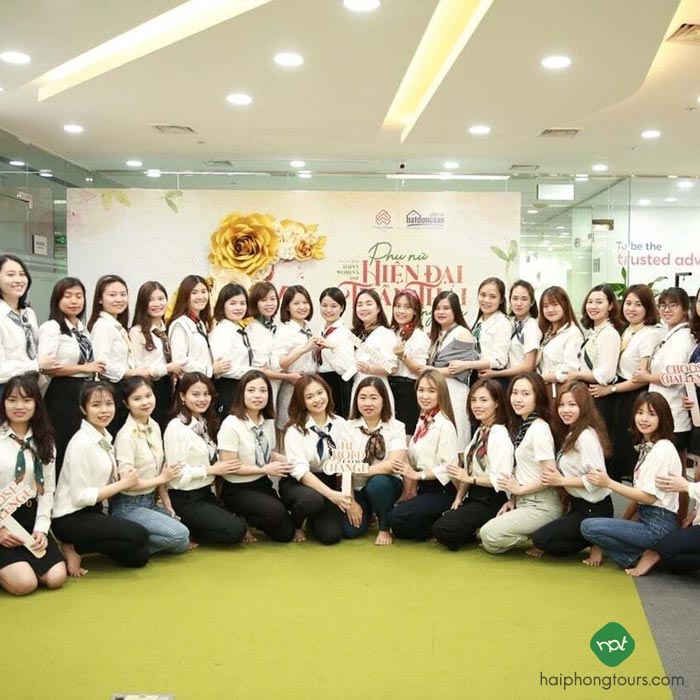 2. MeeyLand Company – Apartment Rentals in Hai Phong
MeeyLand is an information platform within the Meey Land Real Estate Technology Ecosystem, pioneering in providing innovative solutions that combine three fields: Technology – Real Estate – Finance. Here, the apartments are designed with luxury, modernity, and spaciousness, ensuring the utmost comfort for each user. Not only that, these apartments are conveniently located, close to railway stations, supermarkets, hospitals, etc., providing convenience for you.
Contact Information:
Address: 569 House, Street 208, An Dong, An Duong, Hai Phong
Phone: 0976.316.929
Website: https://meeyland.com/
3. Pho Xanh Company – Hai Phong apartment rental
Pho Xanh is a specialized company providing real estate rental services, including apartments, offices, private houses, commercial properties, and warehouses. Pho Xanh offers a variety of rental properties such as office spaces on the 1st, 2nd, and 3rd floors of buildings, luxurious apartments, and houses within Vinhomes and Water Front City projects. The company's mission is to bring the best and most suitable rental real estate products, meeting the diverse needs of customers.
Reasons to choose Pho Xanh:
Diverse apartment options, including single rooms, duplexes, and high-end apartments.
Wide range of designs and styles available.
Affordable prices with flexible monthly rental options.
Contact Information:
Address: 45 Hoang The Thien, Hai An, Hai Phong
Phone: 0973246448
Website: http://phoxanh.vn/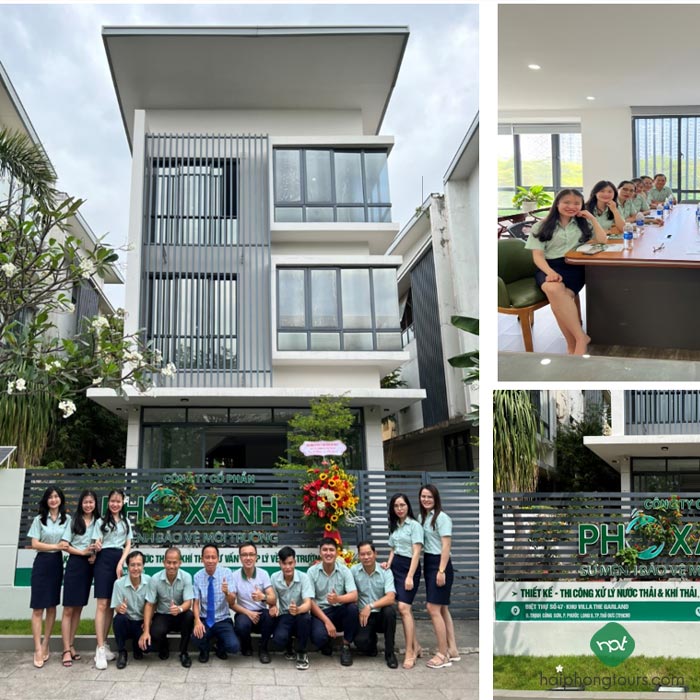 4. Van Minh Real Estate Company – Hai Phong apartment rental
Established and continuously growing over the past 12 years, Van Minh Investment Joint Stock Company takes pride in being a leading entity in brokerage, consulting, distribution, and marketing of real estate projects in Hai Phong. The company gathers a passionate, ambitious, dynamic, creative, and highly skilled team. It owns the most reputable real estate brands in Hai Phong, such as Van Minh Real Estate and Van Minh Real Estate Trading Floor. It serves as a reliable source for accurate, up-to-date real estate information and a trusted hub for transactions, sales, consignments, and rentals of properties.
Services provided by Van Minh:
Real estate news
Feng Shui consultation
Interior design samples
Quick property sales
Legal documents related to real estate
Beautiful house designs
Contact Information:
Address: 448 Vo Nguyen Giap, Le Chan District, Hai Phong
Phone: 0936.601.601
Website: https://nhadatvanminh.com.vn/
https://goo.gl/maps/PQUz1uVs6UFC57qf8
5. Hai Phat Land Company – Apartment Rentals in Hai Phong
Hai Phat Land is highly regarded as one of the most luxurious products in the heart of the flamboyant city, with many unique design features that few projects can achieve. The design team from the United States has been diligently perfecting the project to cater to the consumers, truly bringing a distinctive class that few other products can meet.
Reasons to choose Hai Phat Land:
Reasonable prices for all customers.
Providing a wide range of suitable services.
Offering various types of rooms to choose from.
Apartment rentals in Hai Phong.
Contact Information:
Address: 6th Floor, DK Building, Lot 22, Le Hong Phong, Hai Phong
Phone: 0898.312.777
Website: http://haiphatdatcang.net/
Final words: Hai Phong apartment rental
Above is list of 5 address Hai Phong apartment rental that business man should know. Please experience and give us your comment…
If you would like to book a private driver to go around, please check this:
Private car transfer service with private driver: 4, 7, 9, 16 seater in Haiphong, Hanoi, Ninh Binh, Phu Quoc and others