Hideaway in Hai Phong? This really impresses people whose love nature, staying away from crowds and noise from city. Today, I decide to invite my friends to Do Son for a picnic day trip. As it's hideaway trip, then i do not choose the most popular places to go as highlight.
Where is Do Son?
Located 22km from Haiphong city center, Do Son is one of the popular beach in North, Vietnam. And it is an ideal destination with its natural scenery – combines between long sand-beach and mountains of pine trees, historical monument, resort, separated island, temples… It takes you around 30 minutes drive from city center to Do Son.
To learn more about this place, please read this article: Do Son Hai Phong – All things to know.
My Hideaway in Hai Phong trip schedule
Ba De temple
The first stop is at Ba De temple. Ba De Temple was built at the foot of Doc Mountain, facing to sea so this is a place that combines the beauty of the mountain and the sea. On the other hand, Ba De Temple is also a cultural and religious destination that attracts many tourists in and out of Hai Phong City. Address: In the foothills of Doc Mountains, Ngoc Hai Ward, Do Son District, Hai Phong city.
Before going to Do Son, you'd better get in here to ask for luck and take some photos with nice rocks in full of seaworm.
Hon Dau island
After temple, I head to Hon Dau resort to go to harbor, hire private boat to Hon Dau island. Few years ago, you can go to Hon Dau island from Nghieng harbor but now they move inside the resort. Then when you want to go to island, this is only way. If you go by car, entrance fee for car is 30.000VND and free parking. If you go by motobike, they are 5.000VND/bike.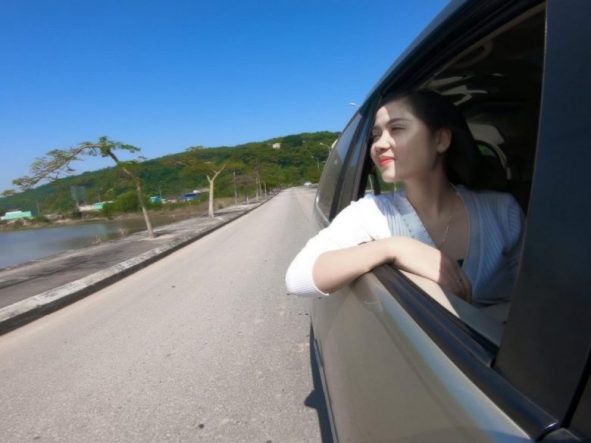 Hon Dau island or Dau island is a peaceful little island with the beauty of primeval forest, located 1km from Do Son peninsula. It not only attracts tourists by the fresh air but also an ideal place to explore the cultural and historical value of Hai Phong.
There are constant boats to carry you to Hon Dau Island. Firstly, you need to go to Hon Dau resort at zone 3 Do Son. Then head to Hon Dau island harbor. Car entrance fee is 30.000VND. Island visit ticket: 20.000VND/person wrote at counter (actual fee on island gate: 6.000VND). Also, to get to Hon Dau island, you need to get there by boat. If it's in festival or holidays, transfer fee is 70.000VND/person shared boat. But in normal days, you need to hire private boat to go. I paid 880.000VND/small private boat/round way for just 7 minutes transfer per way…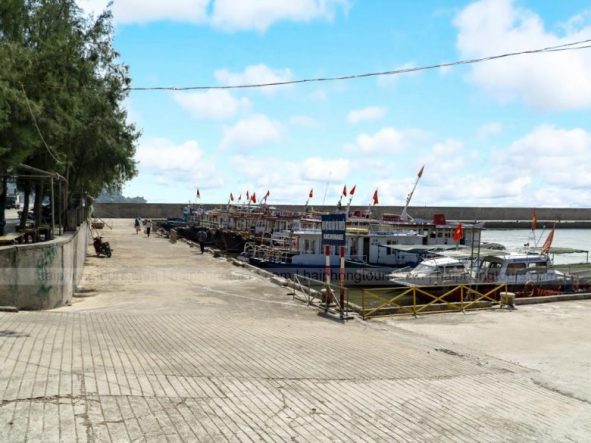 Before you go
The boat ride to island is so wavy but would be ok as it's just around minutes. Before you go, don't forget to bring cajeput or insect repellent. In wet days, the island is full of "Din" (Leptoconops). The are tiny, winged insects, often living in shady, damp areas of trees. Of course there are many species, including a species that sucks human blood and animals (only the female can suck blood). Because they are small, they are usually seen only after they have drained their blood. When they suck blood from a human, they leave a sting that is swollen, itchy and possibly infected.
What I like best on this island is fresh air, sound of waves, bird songs, going up to lighthouse to see scenery. On Hon Dau island these days, there's no people but Coast Guard soldiers. They are here to protect, maintain lighthouse and weather forecast station.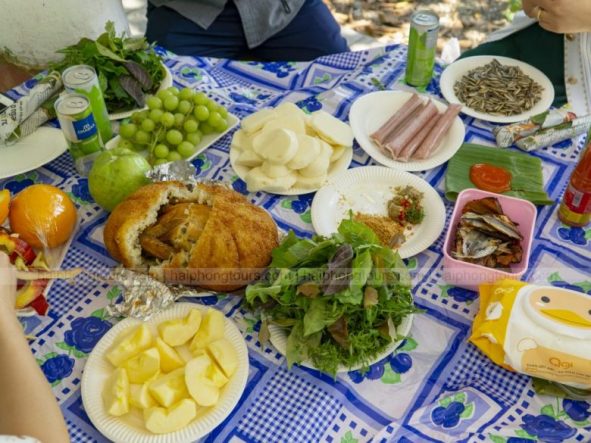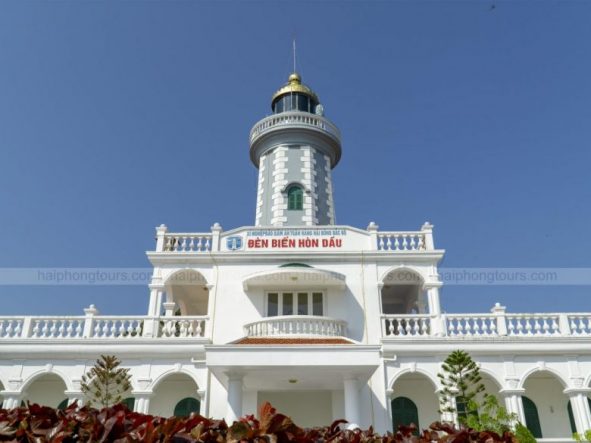 I myself love nature. So this island is good for me to hideaway in Hai Phong.