Shopping is habit of many tourists on traveling. When you travel to Hai Phong, the second largest city in Vietnam, it's very easy to find shopping centers. Today, let Hai Phong Tours introduce to you the Largest shopping centers in Hai Phong.
1. Mega Supermarket
One of the biggest and first shopping centers in Hai Phong is Mega Supermarket . Mega Supermarket is located at 2A, Hong Bang, Hong Bang District, Hai Phong City which is the favorite shopping place. In the past, Mega Market focused primarily on the wholesale business of goods such as electronics, refrigeration, clothing, household appliances, food … and focused primarily on the basic customer. However, in recent years, Mega Supermarket also focuses on retail business.
In addition, when coming to Mega Supermarket, it must be said that most of the food items such as meat, fish, vegetables… or clothing are manufactured in Vietnam. In addition, Mega Supermarket is also quite wide and the layout, decoration inside are also very eye-catching. If you want to shop in bulk, why don't you come to Mega Market?
Address: 2A, Hồng Bàng Road, Sở Sở Dầu, Hồng Bàng District, Tp. Hai Phong
Phone: 0225 3528 128
Website: http://mmvietnam.com/
Facebook: https://www.facebook.com/MMMegaMarketVietnam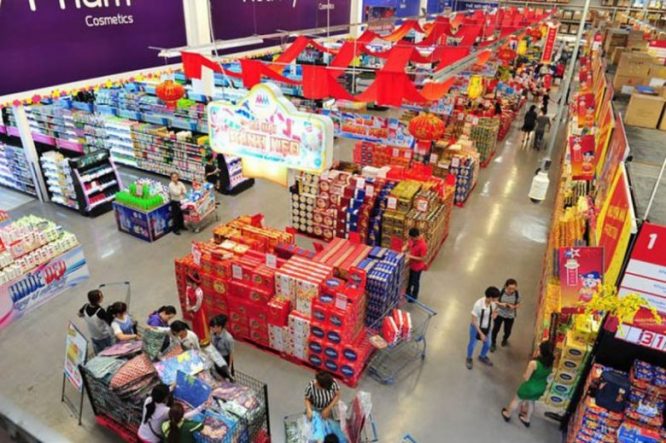 2. Big C supermarket
One of the shopping places that you cannot ignore when coming to Hai Phong is Big C supermarket. Big C supermarket is located in Lot 1/20 Nga Nam Urban Area, Cat Bi Airport, Ngo Quyen District, Hai Phong city. With 2-storey structure, you can find essential items such as fresh food as well as cooked food, men's and women's clothes of all kinds as well as electronic and refrigeration products with high quality.
A special feature that makes Big C supermarket different from other shopping places, is the free shuttle bus system from the city center or from suburban districts. You are completely assured of the product quality here.
Address: Lot 1/20, Nga Nam New Urban Area, Cat Bi Airport, Ngo Quyen Dist. Hai Phong (Intersection Le Hong Phong – Nguyen Binh Khiem)
Hotline: 0949286285
Website: https://www.bigc.vn/store/big-c-hai-phong-10.html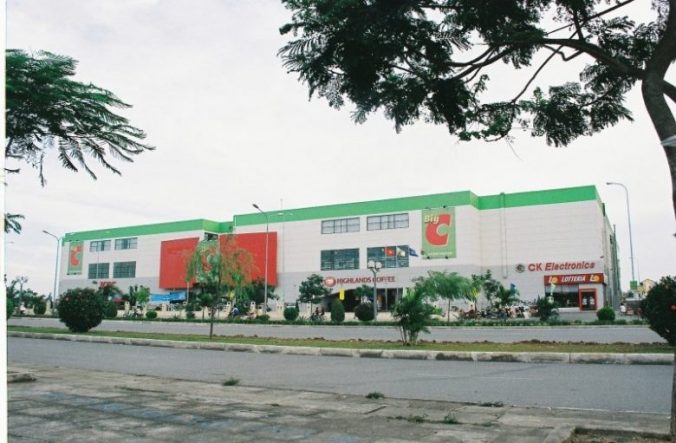 3. TD Plaza
Up to now, TD Plaza is one of the biggest projects of Hai Phong city. TD Plaza is also located at Lot 20, Le Hong Phong Street, Ngo Quyen District, Hai Phong City. Coincidentally, TD Plaza is located right next to Big C supermarket. However, the difference between TD Plaza and Big C supermarket lies in the items that are sold here to serve the customers. Here, you can find luxury items.
Besides 3 floors for you to enjoy shopping and dining needs, you can also enjoy the relaxed atmosphere when participating in games on the 4th floor or experiencing emotions when watching movies. The CGV theater's on the 5th floor. TD Plaza includes Parkson's 3-storey shopping mall, 10-lane bowling alley, video game, restaurant and food court. If you want to go shopping, hanging out or watching movies, why not come to TD Plaza?
Address: 20 Lê Hồng Phong, Quận Ngô Quyền, TP. Hai Phong
4. Vincom Plaza
Vincom Plaza is also one of the largest and newest shopping malls in Hai Phong city. Located at 1 Le Thanh Tong Street, Ngo Quyen District, Hai Phong City, this shopping center is about 10 minutes from the city center by motorbike. Coming to this shopping center, you can find everyday essentials such as fresh food, cooked food, other items such as clothes, shampoo, conditioner, soap… In addition, when coming to this shopping center, you can also find high-end items such as bedding.
In addition, when coming to this shopping center, you can also satisfy the soul of dining when visiting the food stalls on the 4th floor. Great movies's at Lotte cinema. So why don't you come here to experience it?
Address: Urban areas Vinhomes Imperia, Phường Lý Lý, Hồng Bàng District, TP. Hai Phong
Hotline: 865586998
Fanpage: https://www.facebook.com/vcpimperiahaiphong/