PCR test in Hai Phong: Where is the most prestigious place? Is there a home testing service? This is an issue that many domestic and foreign tourists are interested in. When flying from Vietnam to other countries, airlines often require passengers to have a Test PCR-RT certificate valid within 48 hours to 72 hours. Let's find out with Hai Phong Tours in this article.
What is a PCR test?
PCR (Polymerase chain reaction) test is performed by Real Time technique or RT-PCR for short. This method uses nasopharyngeal secretions, or respiratory secretions for testing, requires specialized machine systems and is performed at a biosafety level II laboratory, to determine the presence of Virus in patient samples.
Time to return PCR test results is from 6 to 12 hours from the time of sampling. This method has high sensitivity and specificity.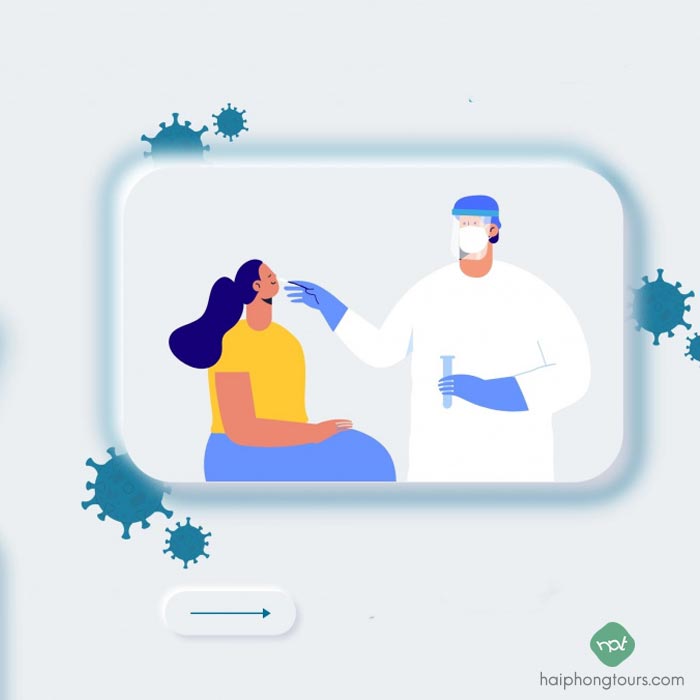 PCR at home?
If you do not have time or are not convenient to move, you can use the PCR test service at home.
Medical staff will come to the place to take samples and return home results as required.
Instead of having to go to the hospital for procedures and then return to the hospital to get results, please use the PCR test service at home for more convenience.
Please contact Whatsapp/Zalo +84975200357 for more information.
5 Authorized places to do PCR testing in Hai Phong
Hai Phong University of Medicine and Pharmacy
City Center for Disease Control. Hai Phong
Hai Phong Viet Tiep Friendship Hospital
Hai Phong International Hospital
Vinmec Hai Phong International General Hospital