Rat meat Haiphong, have you tried it before? Farmers consider rats enemy as they destroy crops. But for people in Tu Doi village (Kien Quoc commune, Kien Thuy district, Hai Phong), rats bring a significant source of benefits. Mouse meat is an irresistible delicious specialty Let Hai Phong Tours tell you more about this dish!
Best time to hunt rat in Haiphong
Around September and October of the Lunar calendar, after the harvest, the rats eat full grain. And this is the best time to hunt rat in Haiphong. At this time, many villagers in Tu Doi village go hunting rats with spades. The rat hunting season in Hai Phong only lasts for 2 months. Therefore, people here know how to take advantage of opportunities. If they are skillful, one day, they can hunt 50 kg of rats. On the days of December Lunar calendar, the rat is abundant. One person can catch 60-70 kg of rats a day.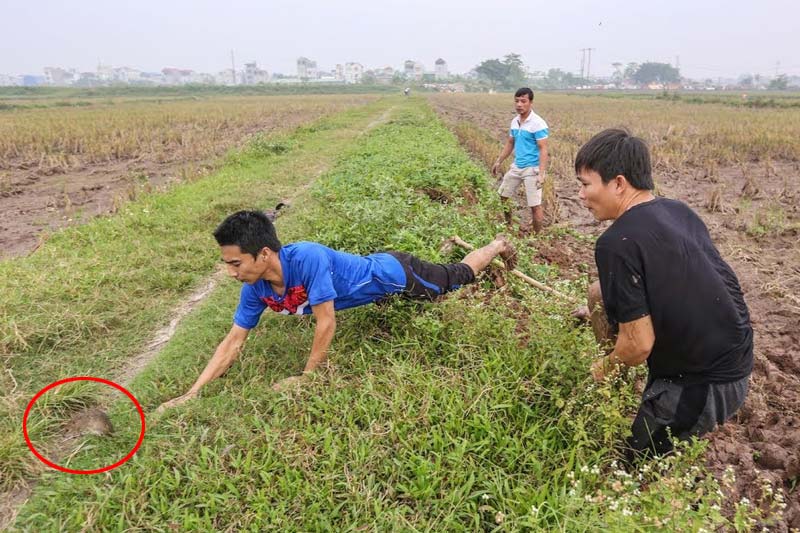 What kind of rat to eat?
There are many different species of rats. Then what kind of rat to eat? Normally, people only catch "chuột đồng" (rats live in the rice fields). These rats eat only paddy so they are very fatty, the meat is fragrant and clean. All other rats are not suitable for eating.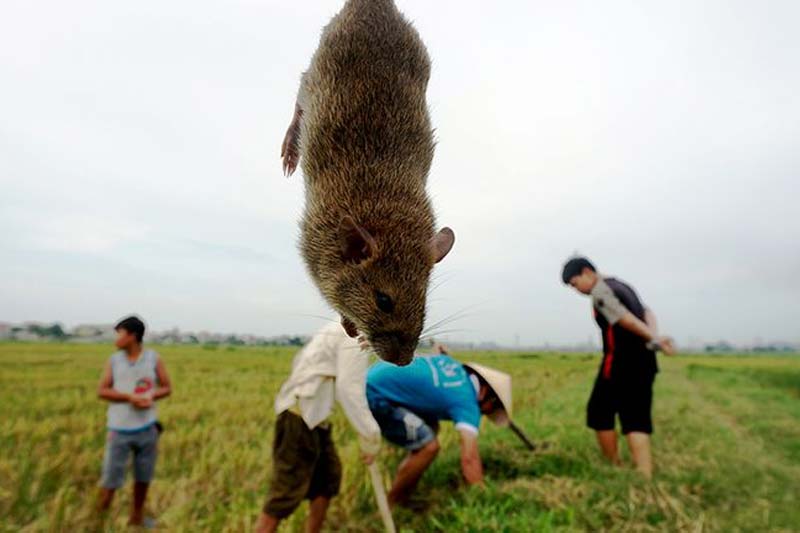 How to process rat in Haiphong?
The rats as soon as caught, had their teeth broken and put in the basket. Once brought back, they are dropped into a pot of boiling water and then stripped of their feathers. After that, the abdomen is cut and remove all the organs. Rats after being prepared will be boiled. The best way to eat rat meat is to boil and sprinkle lemon leaves, dab with salt. In some other places, there is grilled rat meat. But in fact, when eating grilled rat meat, you will hardly know if the meat is fresh or not.
Where to buy Rat meat Haiphong?
To enjoy the freshest and most delicious rat meat, you should go to Tu Doi village, Kien Quoc, Kien Thuy, Hai Phong. From September to October of the lunar calendar (October to November), you can easily buy rat meat at the local market. Most of the rats there are prefabricated. Average purchase price is 150k 1 kg. Some days, the price of rat meat increases up to 200k 1 kg.
Most restaurants in Tu Doi village this season can process rat meat for customers to enjoy.
Summary
Tu Doi is a traditional village famous for rat hunting. If you enjoy a genuine rat meat, it will be a very wonderful experience. But you also need to pay attention to the origin if eaten elsewhere. Wish you delicious.