Hai Au Airlines (HAA) representatives announced that starting from July 6, the airline will commence sales for its new route, Tuần Châu – Cô Tô.
The ticket price for each flight is 2.4 million VND per passenger. Each flight operates with a minimum of 6 passengers and a maximum of 8 passengers. The airline does not accept children under 12 years old, passengers over 65 years old, and passengers requiring assistance during travel.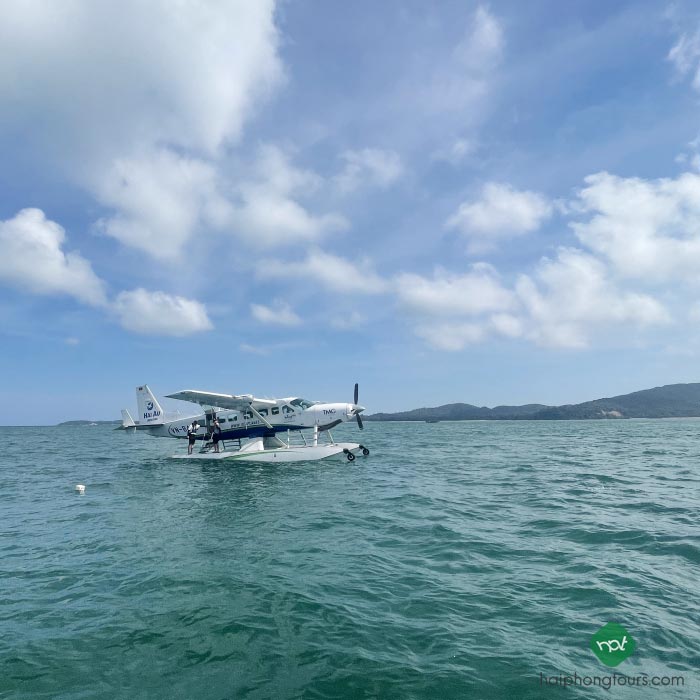 During the 35-minute flight to the beautiful Cô Tô Island, passengers can enjoy the following landmarks: Bản Sen, Ngọc Vừng, Quan Lạn, Minh Châu, and Bái Tử Long Bay.
For bookings made in July, passengers will receive a 20% discount on the ticket price.
To facilitate the operation of the seaplane service connecting Tuần Châu and Cô Tô, relevant entities have been conducting surveys on the conditions for takeoff and landing of the seaplane route, as well as providing training for seaplane pilots in Cô Tô district since the beginning of June 2023.
The introduction of the seaplane service connecting the two islands, Tuần Châu and Cô Tô, contributes to creating new and appealing tourism products in Quảng Ninh province. It enhances the exchange of tourists between Hạ Long and Cô Tô, the two coastal and island tourism centers of the province, and stimulates the development and exploration of high-end tourism products.