Meat is a common type of food and ingredient in meals. The website Taste Atlas has listed the 50 most popular meat dishes in Southeast Asia.
Taste Atlas, also known as the "world food map," has published its list of the 50 most popular meat dishes in Southeast Asia for the year 2023. Vietnam has six representatives on the list: Grilled beef wrapped in betel leaf, boiled chicken, blood pudding, chicken curry, grilled pork with vermicelli, and beef stew. Taste Atlas describes these dishes as follows:
1. Grilled Beef in Betel Leaf
Grilled Beef in Betel Leaf is a Vietnamese dish consisting of minced beef combined with spices and onions. It is then rolled and grilled over charcoal. This dish is served with rice vermicelli, lettuce, herbs, pickles, and dipping sauce. Diners are recommended to enjoy Grilled Beef in Betel Leaf by wrapping it in rice paper together with the accompanying side dishes and mentioned condiments.
2. Boiled Chicken
Boiled Chicken is a traditional dish that involves cooking a whole chicken. This dish is particularly popular in northern Vietnam during the Lunar New Year festivities. Boiled Chicken is prepared by combining a whole chicken with ginger, salt, spring onions, turmeric, and sometimes lemongrass. The chicken is rubbed with salt, thoroughly rinsed, and then simmered in water with ginger, spring onions, and turmeric until it is cooked through and golden. It is important to ensure that the chicken is not overcooked during boiling, as this will help maintain the dish's appealing appearance and delicious taste.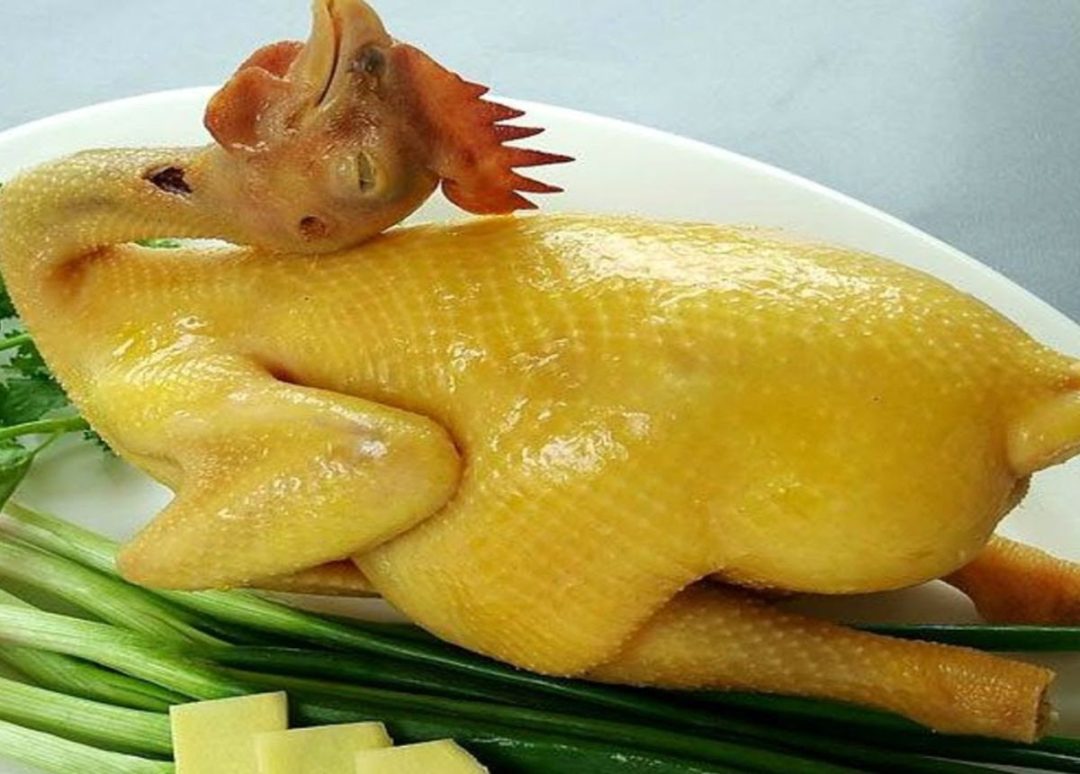 3. Raw Blood Pudding
This vibrant red dish from Vietnam is made from fresh animal blood mixed with fish sauce, and then processed and combined with fried or grilled meat before it coagulates. Crushed peanuts, cilantro, and finely chopped mint are sprinkled on top to garnish and enhance the flavor of the dish. This dish is typically prepared on special occasions. Although it has sparked controversy due to the risk of bacterial infection, it is not officially banned.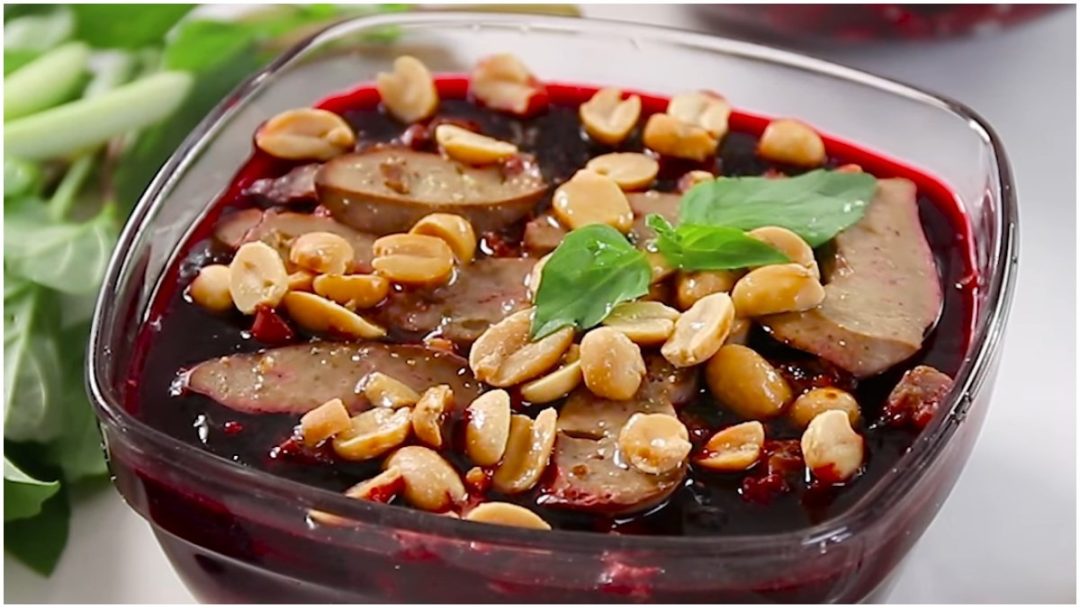 4. Chicken Curry
This dish can be considered as the Vietnamese version of Indian chicken curry. It is relatively easy to prepare, using ingredients such as chicken pieces, potatoes, carrots, onions, garlic, coconut milk, chicken broth, and various herbs and spices like lemongrass, fish sauce, star anise, and curry powder.
To enhance the flavors, the meat should be marinated overnight. The curry is simmered over low heat until the potatoes are tender and all the other ingredients are fully cooked. Diners can enjoy this dish with rice and crispy bread (often used for dipping into the curry sauce) to make it even more delightful.
5. Bun Cha
Bun Cha is a dish made from grilled pork and vermicelli noodles that originated in Hanoi. The dish consists of three components: grilled meatballs in a dipping sauce, a plate of vermicelli noodles, and various types of fresh herbs such as perilla leaves, lettuce, and cilantro.
Although Bun Cha or similar dishes can be found in other regions of Vietnam, the Hanoi version is highly regarded. There is not much information about its history or origins, but this dish gained widespread international recognition in 2016 when it was featured on a program by celebrity chef Anthony Bourdain, who enjoyed Bun Cha together with former President Barack Obama.
6. Beef Stew
Beef stew is a popular dish in Vietnam that can be enjoyed on its own or served with bread, noodles, and various fresh herbs. The dish consists of ingredients such as beef, carrots, lemongrass, cinnamon, chili, black pepper, garlic, and shallots, all simmered in a rich and fragrant broth.
The origin of beef stew is still a mystery, although it is believed to have influences from both Eastern and Western cuisines. In rural areas of Vietnam, the stew is often much spicier compared to urban versions. Traditionally, beef stew is primarily eaten for breakfast and is garnished with spring onions, cilantro, and finely chopped shallots.