Speed boat to Co To from Tuan Chau: Tuan Chau Express have been officially put into operation since April 20, 2020. This is a high Speed boat with a 5-star European standard with 300 seats. The boat has a length of 33.68m, a width of 9.6m, a maximum speed of 28 knots and is allowed to operate in windy weather of level 7. Let's learn about this Speed boat with Hai Phong Tours!
Information about Speed boat to Co To from Tuan Chau
Tuan Chau Express is owned by the Havaco company. With the number of 3 boats, the train will make traveling to Co To island extremely convenient and much simpler. And with the ability to operate with wind conditions of level 7, there will be no more tourists stuck on Co To island if there is a storm.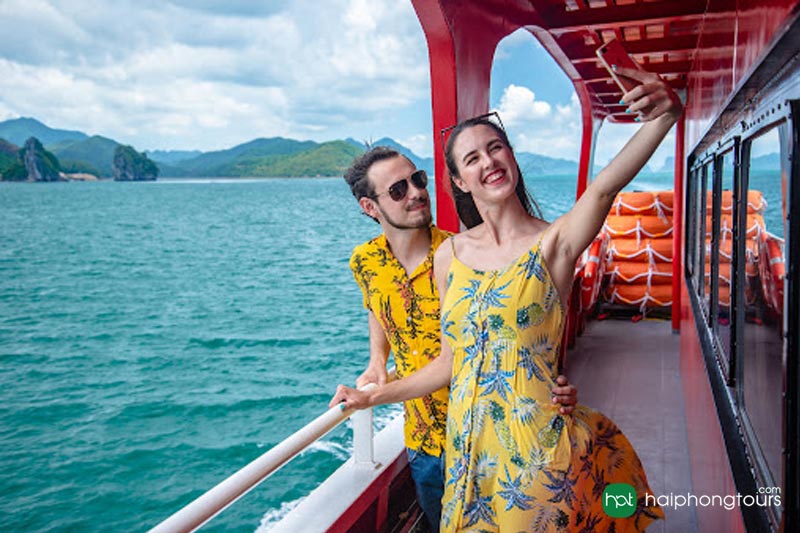 The Tuan Chau Express has a wheelbase of 33.68m, a width of 9.6m, the shell is made of super-grade aluminum alloy imported from Italy. With its large size, passengers' seasickness will be significantly reduced. On each seat, passengers can comfortably recline 130 degrees to rest. If you want to enjoy the view, the deck is an ideal place. The journey to Co To from Tuan Chau will pass through Halong Bay. You will admire the beautiful scenery of the natural wonder of the world.
If you want to be more luxurious, Tuan Chau Express high Speed boat has 18 VIP seats. The placement of these seats is nicer, with its own audio infotainment system.
Ticket prices of Speed boat to Co To from Tuan Chau
Transfer time to Co To from Tuan Chau is about 2 hours. Ticket price announced for normal class is  390,000 VND and 500,000 VND for VIP seats. Tuan Chau Express also has the following offers for children:
Children under 1m: 200,000 VND/way/child
Children under 1 year old stay for free (show birth certificate)
Departure time: 9:00 am to Co To from Tuan Chau
Afternoon: 14h30: From Co To to Tuan Chau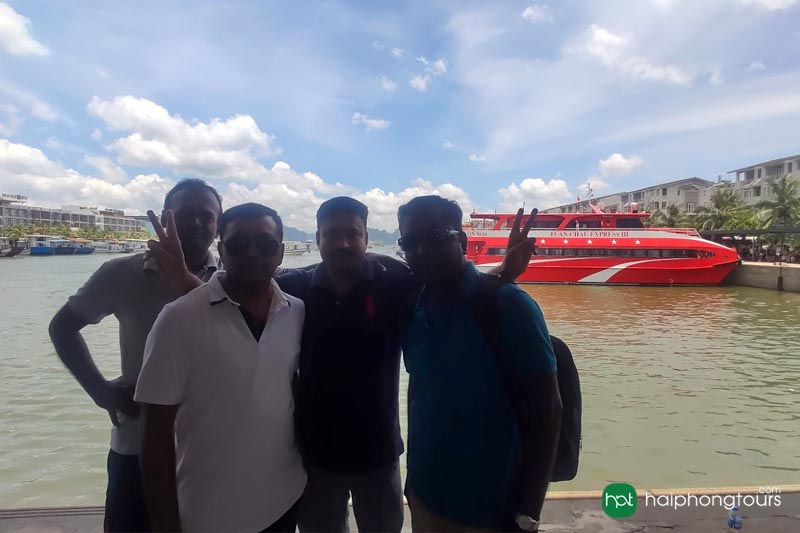 Resume
To be able to go to Co To from Tuan Chau, you need to move to Tuan Chau international cruise port. If going from Hai Phong, you can take a bus or book a Haiphong car transfer for convenience. The transfer time by private car is only about 50 minutes. The price of a 4-seater car ranges from 600k-700k. If you need to book a car, please contact Zalo or Zalo +84975200357.