Student tour in Hai Phong or tour for student is an exceptionally searched keyword phrase from the end of May to the beginning of June. At this time, students in Hai Phong have a summer vacation and a very good time to travel.
Are you wondering where to take Hai Phong students to? Which tour is the best? In this article, Hai Phong Tours would like to suggest the best quality student tour schedule 2022.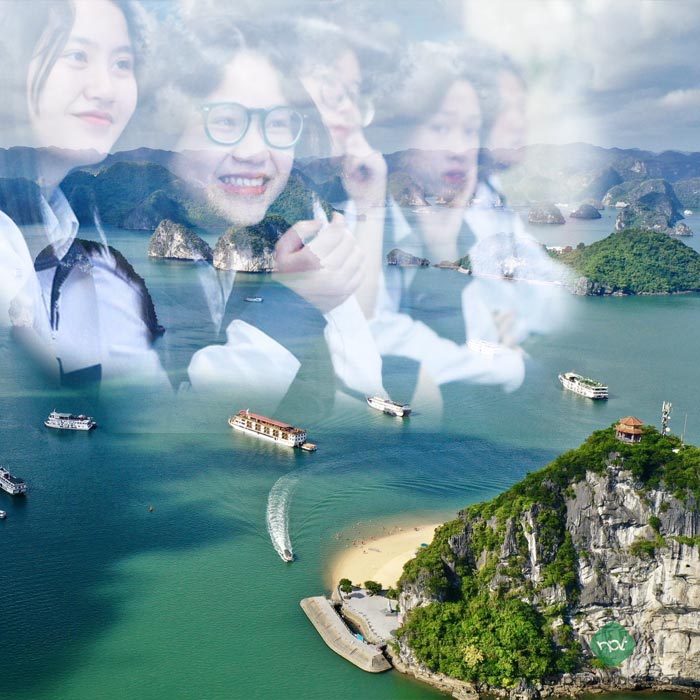 When the student tour in Hai Phong popular?
The time student tour in Hai Phong popular is when the "student flowers" bloom, the time when students say farewell to their friends, teachers, and classrooms to go to a new school or to a new class. It can be said that this is a milestone marking the maturity of each individual student.
June is the time for Hai Phong students to have summer vacation. At this time, families and schools often seek tours to help them relax after a year of study. So which student tour is the most popular and reasonable today?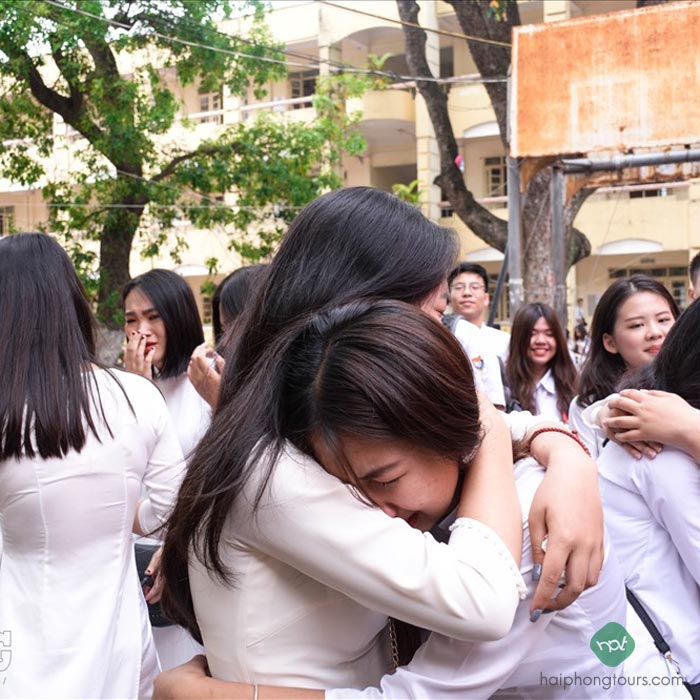 Duration of student tour in Hai Phong
Depending on the time of parents, the school plans for children to go out and decides how long is the best time for the student tour in Hai Phong. If the tour is arranged by the school, usually schools will choose a one-day tour option. This is the most popular tour because of its reasonable cost. Students are still OK to go out and relax with teachers and friends without spending the overnight stay.
Bringing large numbers of students out overnight will require a lot of procedures, especially asking for parental permission. Furthermore, it becomes more difficult to monitor children at night and to ensure safety. Therefore, the most popular tour schedule for students in Hai Phong is day trip (1 day) if organized by the school.
What if students go on tour for 2 days or more? Of course! But this is a schedule that is largely organized by the student's family and travels in small numbers. For a small amount, families can almost afford a simple 2, 3, 4 … day trip.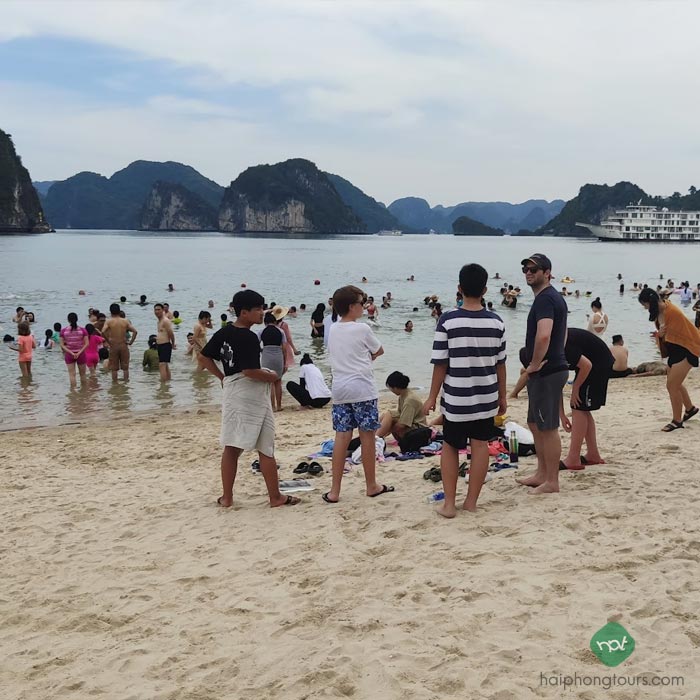 Tour schedule for Hai Phong students arranged by school to Halong
As mentioned above, Hai Phong student tour schedule arranged by school should be 1 day to avoid many risks. From Hai Phong, a simple trip with the highest value is a 1-day Ha Long tour.
Please check this out: Premium Quality Hai Phong Halong bay day tour
With this program, the bus will pick up the students from school from around 10am. Then the group will go straight on the expressway to Tuan Chau pier. Here, the group will board a private boat and depart to visit Ha Long Bay on the most beautiful route. There are 3 routes to Ha Long 1 day and Hai Phong Tours, with our experience, will definitely advise you on what is the most suitable way !!!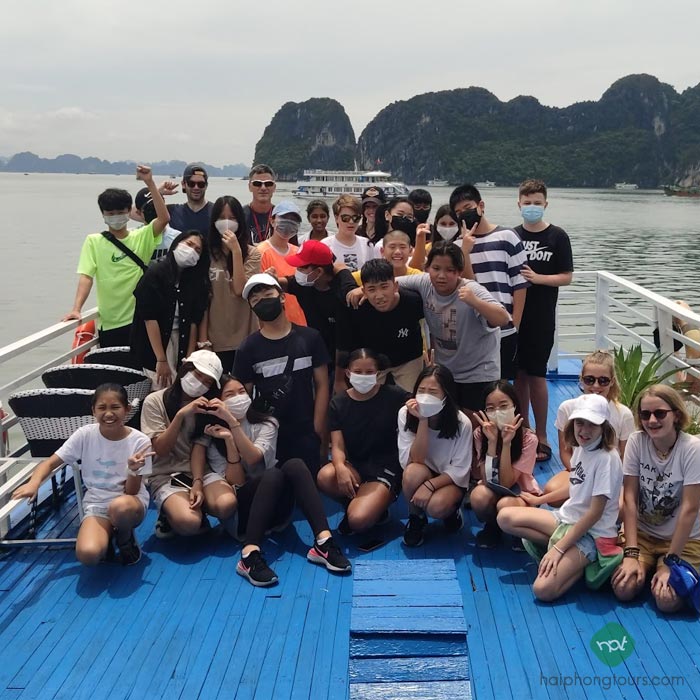 Please Zalo/Whatsapp: +84975200357 for more information!
When following this student tour in Hai Phong, students will admire the most beautiful cave on Ha Long Bay, watch thousands of undulating islands on the bay, and enter the core zone of Ha Long Bay, which is recognized by UNESCO, 1/7 of the Natural Wonders of the World.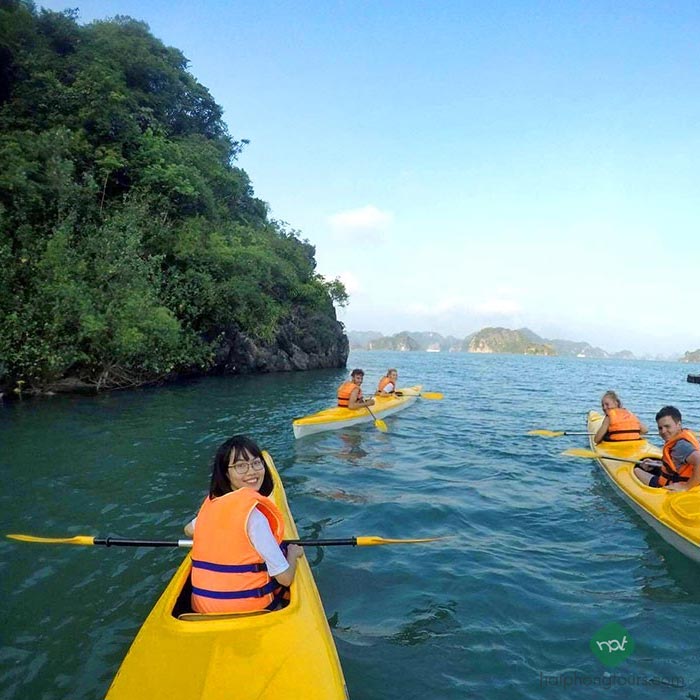 In addition, the students will be able to kayak by themselves or sit on boats to admire the scenery. The delegation will visit Titov Island where Uncle Ho visited with the Soviet astronaut.
Lunch was held on board while the group went to visit. This is also an interesting experience because students will both enjoy fresh food with their friends and admire the surroundings.
Overall, this is a student tour schedule in Hai Phong that is worth the attention of all schools. All outing time from pick up to return is about 8 hours. This is enough time to go out for a day to avoid fatigue. It was neither too long nor too short for a trip arranged by the school.
Please Zalo/Whatsapp: +84975200357 for more information!
Tour schedule for Hai Phong students arranged by school to Ninh Binh
What if the school wants to let the students go out for longer? The solution is to tour students in Hai Phong to Ninh Binh. Particularly, the time for students to travel from Hai Phong to Ninh Binh is 3 hours/1 way x2 = 6 hours of transfer. The students will go out from around 6:30 a.m. to 7 a.m. Time to return to school ranges from 19h-20h the same day.
The delegation will be able to enjoy sightseeing on boat on Ngo Dong Tam Coc River or in Trang An. Only the time in the boat ride takes about 2.5 hours both for go and return. Students also visit the temples of Dinh and Le King, experience cycling in the countryside of Ninh Binh or walking and hiking at Hang Mua.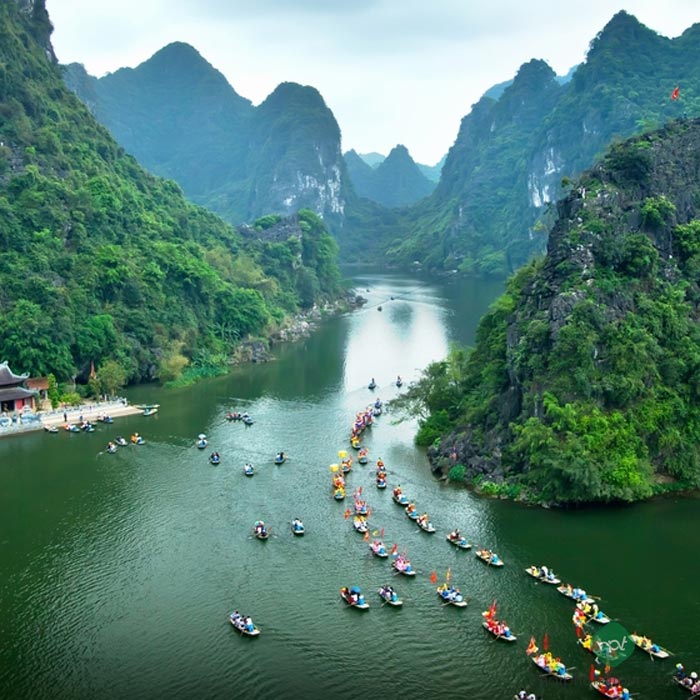 Final though: student tour in Hai Phong
Above are the most popular student tour in Hai Phong. Starting from Hai Phong, 2 points: Ha Long and Ninh Binh always dominate. Some schools or families think about letting them go to Cat Ba Island. This is a wonderful island and is best suited for travel schedules of at least 2 days 1 night. If you go for 1 day, too hurry! However, the traffic to Cat Ba is still not convenient. If you go in large groups, it will depend a lot on the ferry.
Hai Phong Tours hopes that with the above sharing, the family and the school have chosen an optimal plan to help the students have a memorable vacation. Thank you for reading this post !!!