Diners need to spend between 5.5 to 8.5 million Vietnamese Dong for a meal at a restaurant located within a luxury hotel in Hanoi, which has been honored by Michelin.
CNN's culinary experts have released a list of the top 20 hotels with the best restaurants in the world to help food enthusiasts get more suggestions for their upcoming trips in mid-July.
Hibana by Koki, a restaurant situated at the Capella hotel in Hanoi, ranks 20th on the list. "There are only four Michelin-starred restaurants worth craving in Vietnam. Hibana by Koki at the luxurious Capella hotel is one of them," CNN says about the Vietnamese restaurant.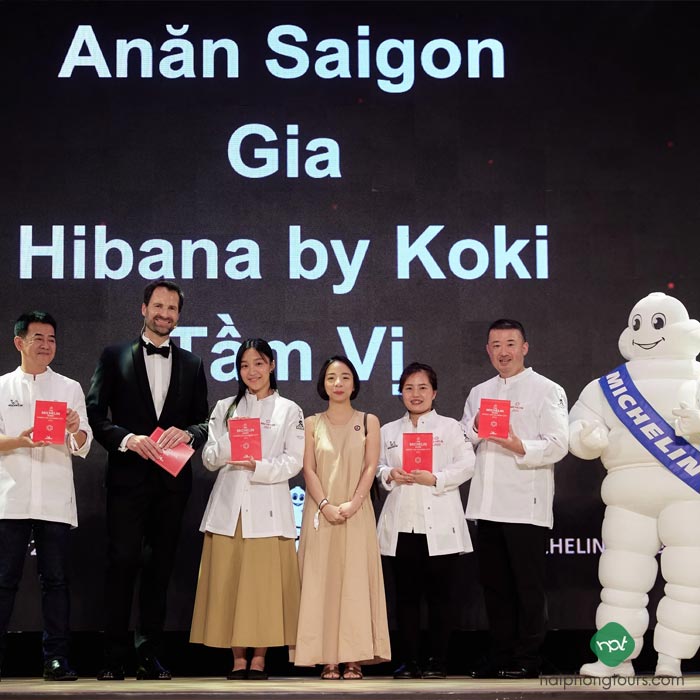 Chef Hiroshi Yamaguichi is praised as the "master of teppanyaki, the art of cooking on metal griddles." The restaurant has 14 seats, and each diner must spend between 5.5 to 8.5 million Vietnamese Dong for a meal here, with advance reservations required.
The restaurant's signature dishes include Yaeyama Kyori beef soup, spiny lobster, and crispy grilled beef, all reflecting the message of paying attention to food utilization to avoid wastage.
All the mentioned restaurants have to meet specific criteria: serving high-quality cuisine, being Michelin-starred, and located within top hotels or resorts in the world.
"From Bangkok to Piedmont or from Hanoi to Tokyo, these incredibly charming hotels allow you to enjoy the finest culinary art alongside world-class wines before retiring to your comfortable room," writes the American newspaper.
Other Asian hotel restaurants mentioned include: Waku Ghin at Marina Bay Sands (Singapore), Tapas Molecular Bar at Mandarin Oriental (Japan), Lung King Heen at Four Seasons Hong Kong (China), and Il Ristorante Niko Romito at Bulgari Resort Dubai (UAE).