The War Remnants Museum is a historical building located in Ho Chi Minh City, Vietnam. With over half a million visitors annually, this iconic museum displays the devastating impact and horrors of the long-fought Vietnam war. Also popularly known as the "Museum of American War Crimes" this was first opened to the public in 1975. This brutal war with the USA was fought for 30 long years from 1945-1975! From graphic photographs to fighter planes and huge military tanks to a conventional bomb weighing 6800 kg, your visit to this Top attractions in Ho Chi Minh city will leave you stunned.
History behind the history of the Museum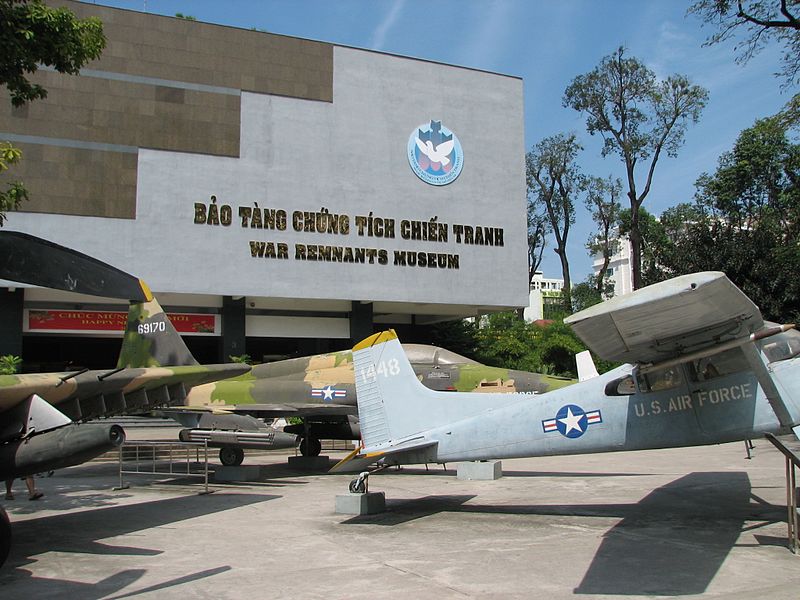 Apart from primarily showcasing American atrocities, some remains from the French-colonial period and conflicts with China are also well documented. Upstairs, your visit to the Requiem Exhibition is a must showcasing works from legendary war photographer Tim Page.
How to reach the War Remnants Museum
Entrance fees: 20,000 VND ($1 USD) per foreigner and around 4,000 VND for the locals
Time to visit: 7.30 am – 12 pm and 1 pm – 6 pm, from Mon to Sun.
Highly recommended taxi services: Vinasun, Mai Linh, Grab and Uber
Highlights from the War Remnants Museum