Quang La flower paradise in Quang Ninh is a very new place to take pictures in the highland district of Hoanh Bo. People who love taking pictures with flowers, love nature, flowers should not miss this place. Let's explore with Hai Phong Tours.
Where is Quang La flower paradise?
To be able to go to Quang La flower paradise, you should find village 6, Quang La commune, Hoanh Bo highland district, Quang Ninh. If you use Google map, please type the keyword "Quang La Paradise Flowers" or "Thiên đường hoa Quảng La". Or click here to access the map: https://goo.gl/maps/CVKPrwx2JSEXMZCS6.
Actually, this is not a new place. It was started to open for tourists to take pictures in 2016. But up to now, many people have come to see the flowers and take pictures so it has become much more popular than before.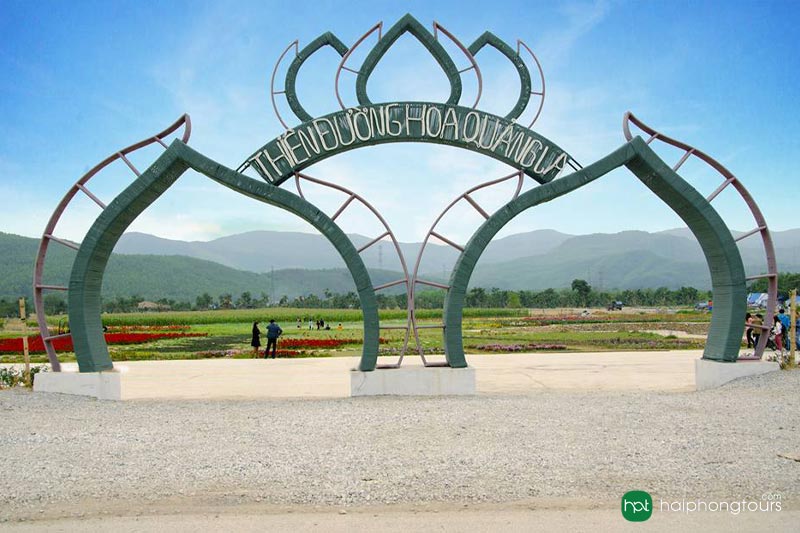 Quang La flower paradise has an area of up to 25ha. There are thousands of precious and beautiful flowers in the world such as sunflower, canola flower, five-color flower … Even the famous northwest flower, the "tam giác mạch" flower, also here.
How to go to Quang La Flower Paradise
If calculating from Sunworld Ha Long Park, the distance to Quang La Flower Paradise is 32 km. Transfer time is 50 minutes. The way to go is also very simple and easy. You just need to follow DT279 to near DT326 junction to get there.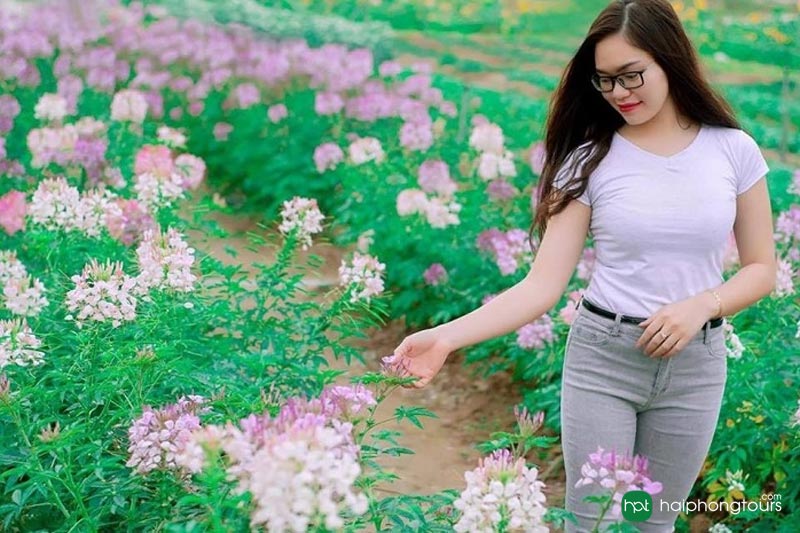 And it is not difficult to find this flower paradise. It is a large area and you will see right before your eyes a space filled with colorful flowers. If you are a traveler, riding a motorbike is the best way. From Ha Long, you can rent a motorbike for about 120k / day. After that, you can go and see the scenery on the road or stop anywhere to rest.
If you go in a car, the travel time will be shorter and you can bring more clothes to take pictures for example.
The highlight of Quang La Flower Paradise
Quang La flower paradise is famous for a variety of precious flowers. Foreign tourists also come here to admire. There are about 30 species of flowers such as sunflower, cauliflower, yellow cabbage to five colored flowers, elixir, triangular flowers … If anyone has come to Ha Giang, you will surely be surprised by the triangular flowers also in Heaven. Quang La flowers.
Moreover, the beautiful scenery here is very charming. Hills, mountains, rivers blend together with colorful flowers to create a perfect natural landscape.
Entrance fee: 30,000 VND / person