Korea to Halong bay: The best way to go is taking flight from ICN Incheon Intl to Haiphong Cat Bi airport HPH. The flight will take 4 hours 40 minutes with cheapest price of apx. 65USD. From Cat Bi airport, you can travel directly to Halong in the same day. How this work? Let's read this post now!
General information about Halong bay
Halong Bay is a stunning natural wonder located in northern Vietnam. It is known for its emerald-green waters, thousands of towering limestone islands and islets, and breathtaking scenic beauty. Here are some general information and highlights about Halong Bay that are useful for your Korea to Halong bay trip:
UNESCO World Heritage Site: Halong Bay has been recognized as a UNESCO World Heritage Site since 1994 due to its exceptional natural beauty and geological significance.
Geographical Features: The bay covers an area of about 1,553 square kilometers (600 square miles) and encompasses over 1,960 limestone karsts and islets. These karsts, formed over millions of years, create a unique landscape of towering rock formations emerging from the sea.
Activities and Attractions: Halong Bay offers a range of activities and attractions for visitors to enjoy:
Cruises and Boat Tours: Taking a cruise or boat tour is the most popular way to explore Halong Bay. You can sail through the karsts, visit hidden caves and grottoes, and enjoy the breathtaking scenery.
Kayaking and Swimming: Many cruises and tours offer opportunities for kayaking or swimming in the calm waters of the bay. It's a great way to get closer to the limestone formations and experience the tranquility of the area.
Caves and Grottoes: Halong Bay is home to several caves and grottoes, such as Sung Sot Cave (Surprise Cave) and Thien Cung Cave (Heavenly Palace Cave). These caves are adorned with impressive stalactites and stalagmites, and visiting them is a highlight of many tours.
Floating Villages: There are floating fishing villages in Halong Bay, where local communities live on houses built on stilts above the water. You can visit these villages to learn about the traditional way of life and interact with the locals.
Best Time to Visit: The best time to visit Halong Bay is from October to April when the weather is relatively dry and cool. The summer months (May to September) can be hot and humid, with occasional storms. It's advisable to check the weather forecast before planning your trip.
Conservation Efforts: Due to the popularity of Halong Bay, efforts are being made to preserve and protect its natural environment. There have been initiatives to control pollution, limit the number of tourist boats, and promote sustainable tourism practices.
Halong Bay is a must-visit destination in Vietnam, offering a truly unique and enchanting experience for nature lovers and travelers seeking stunning landscapes.
How to go from Korea to Halong bay
From Korea to Halong bay, the best way is to fly to Hai Phong city. This is the fastest way. Alternatively, you can fly to Hanoi (Noi Bai airport) but this will take more time and you will need to stay in Hanoi one night at least. From Korea, let's go to Incheon airport and fly to Cat Bi airport Haiphong. Here are some flights available:
| | | | | |
| --- | --- | --- | --- | --- |
| Airlines | ETD | ETA | Duration | Prices |
| VietJet Air | 7:15 am | 9:55 am | 4h 40m | $62 |
| APG Airlines | 7:15 am | 9:40 am | 4h 25m | $174 |
| Hahn Air Systems | 7:15 am | 9:55 am | 4h 40m | $171 |
| FlexFlight | 7:15 am | 9:55 am | 4h 40m | $186 |
On arrival in Cat Bi airport Haiphong, Hai Phong Tours will pick up directly at airport and transfer to Halong in the same day. This is pretty convenient. The latest pick up should be before 11:15 am.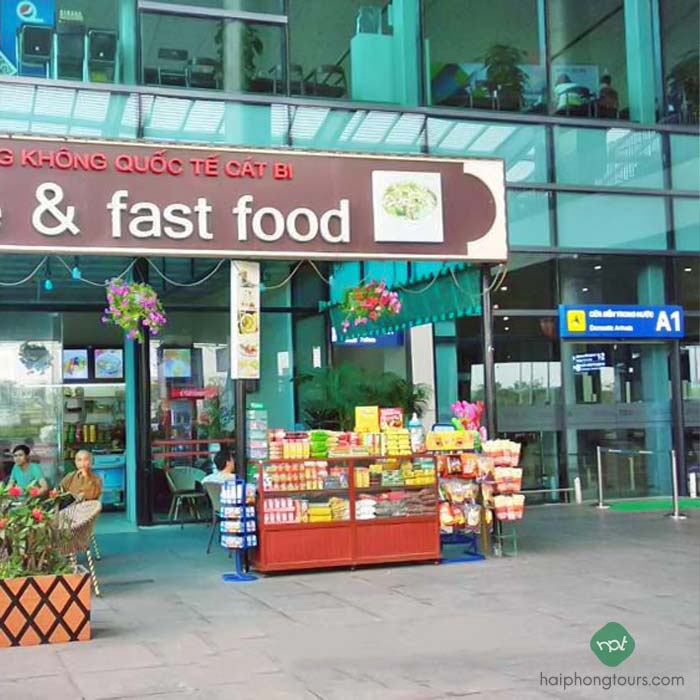 Halong bay tours available
From Korea to Halong bay, the most popular tours are:
Please visit our homepage to see all Halong bay cruise tours available: https://haiphongtours.com/
How to book tour from Korea to Halong bay
The fastest way to book tour from Korea to Halong bay is contacting Hai Phong Tours via Whatsapp +84975200357 or Kakao Talk ID: haiphongtours
Alternatively, please just book on website or use contact us form: https://haiphongtours.com/contact/
We are here, ready to support!